English Premier League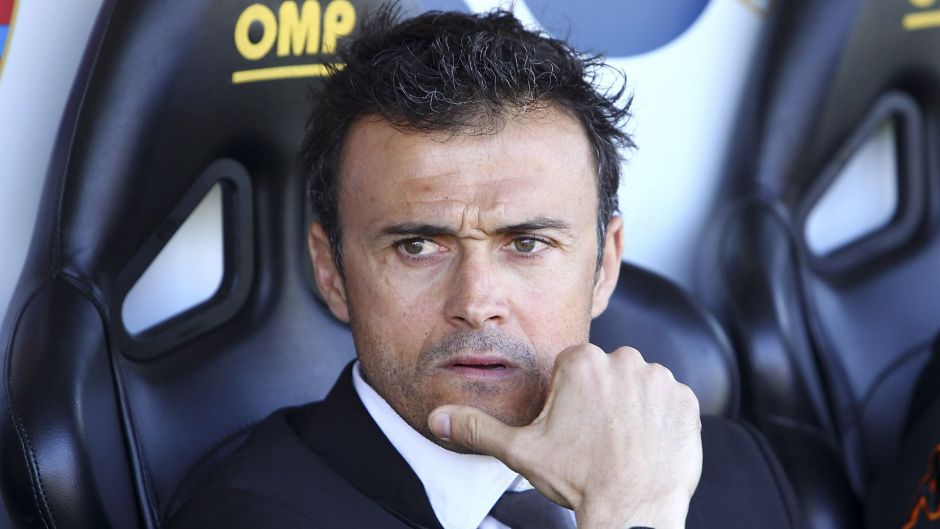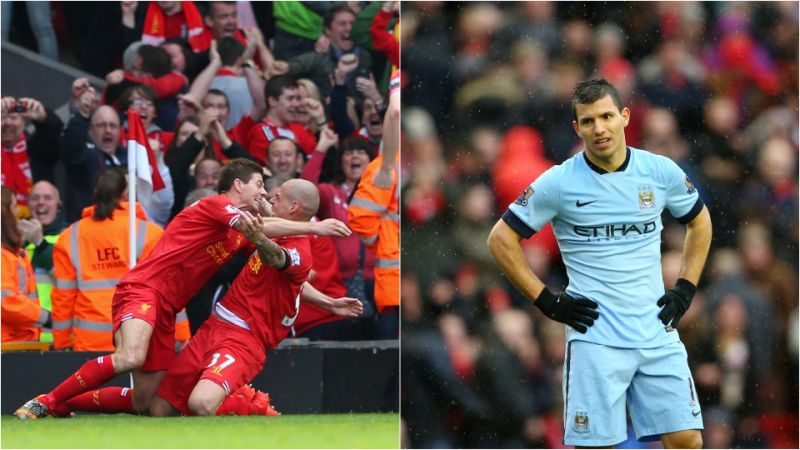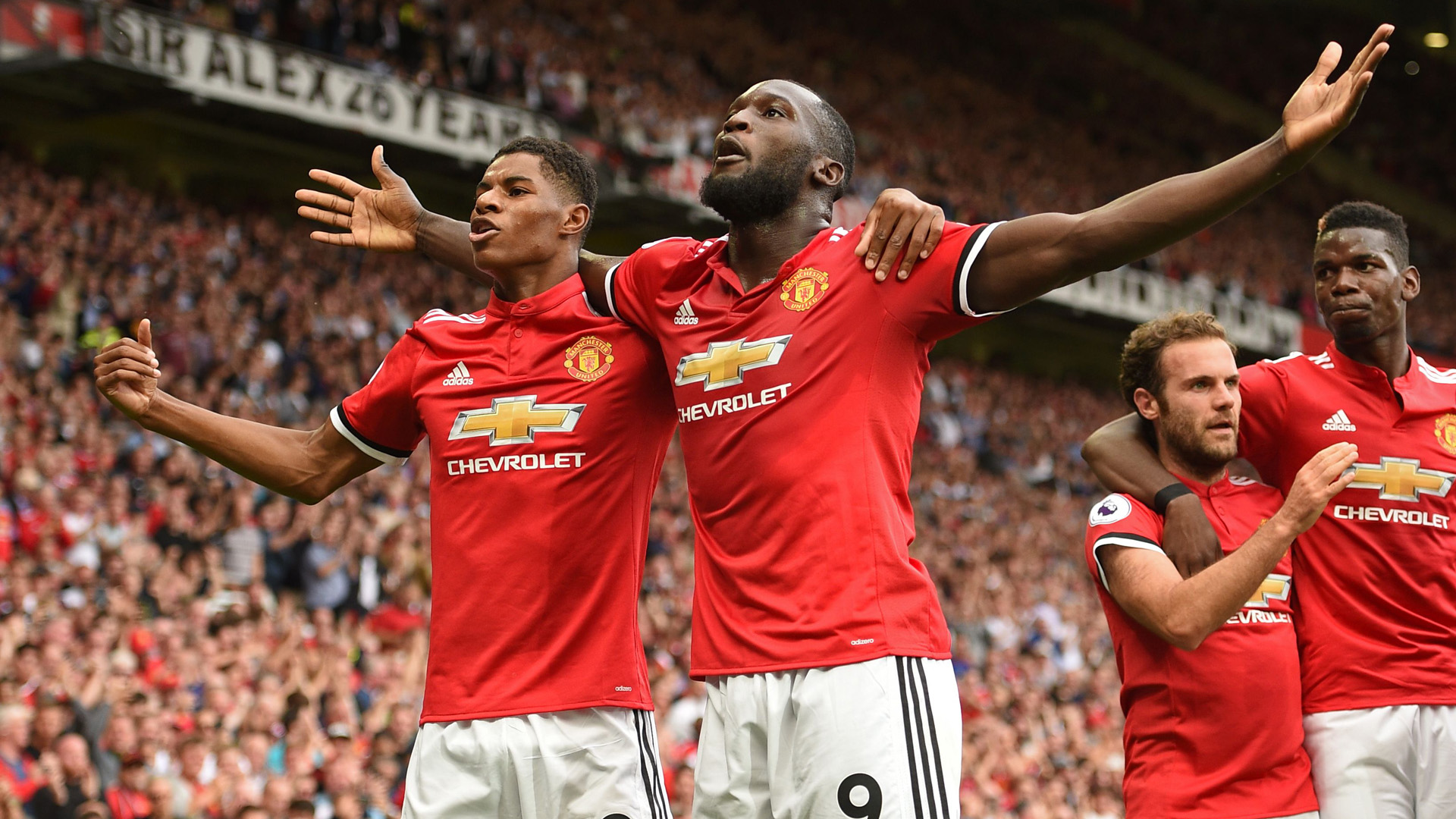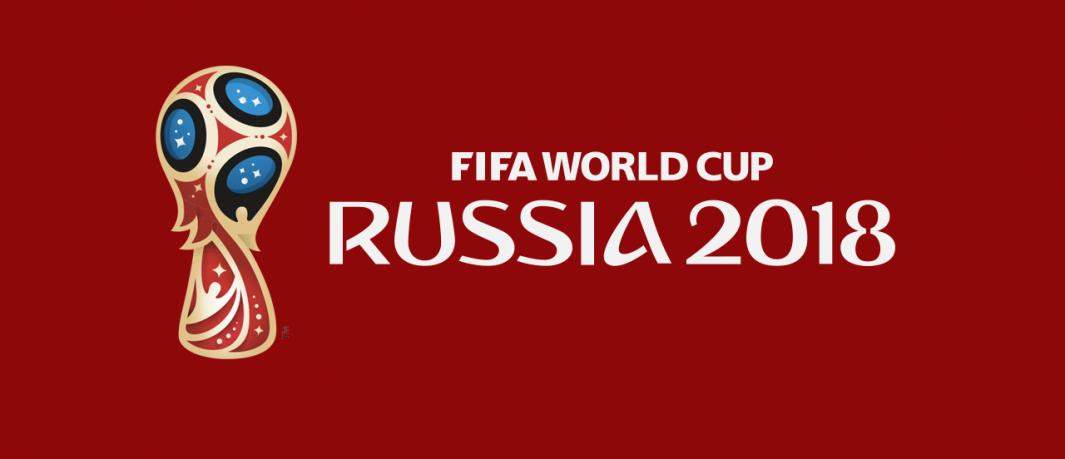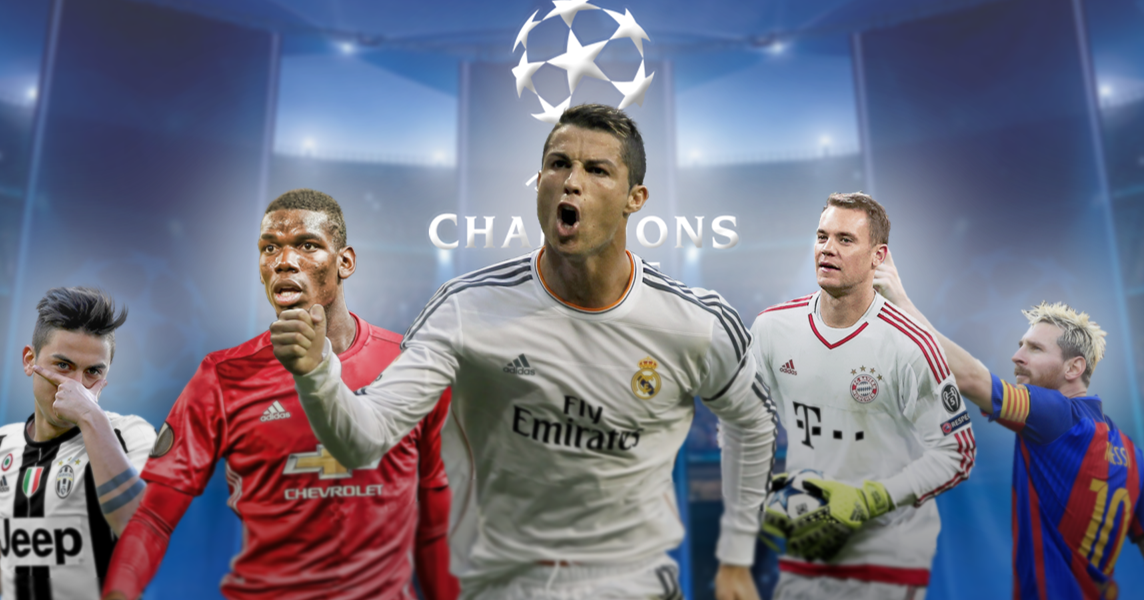 FreeTips.com – No.1 For Premier League Tips
Every day we provide a selection of Football Betting Tips which are based on top-flight English football and feature games from the Premier League and the Championship. These games include our Daily Double Tips, Daily Treble Tips and Accumulator Tips. The Premier League is world renowned for the level of excitement it delivers every week throughout its season. Although the Premier League features teams like Manchester United, Manchester City, Chelsea, Liverpool, Spurs and Arsenal, it is famous for its strength in depth, exemplified by Leicester City's Premier League championship win in 2015-16.

While other sports betting advice sites provide predictions based on very little Premier League research, or try and sell their Premier League picks, or even create a league of amateur tipsters and invite punters to use that as their basis for Premier League betting, at FreeTips.com we have one mission - to provide you with winning expert Premier League predictions, Premier League tips, plus the very best Premier League betting odds for free.
Visit FreeTips.com throughout the Premier League season for expertly researched Premier League tips and Premier League predictions for you to use consistently to win your Premier League wagers.
The English Premier League Tips & Betting Advice
Although the English Premier League has only been around in its current format for less than 30 years, it has already established itself as the richest club football competition in the world, and the fourth richest sports franchise on the planet, behind only the NFL, Major League Baseball and the NBA.
In 2016, the Premier League was the scene of the biggest feel-good story in recent sports history, when 5,000/1 outsiders Leicester City ran away with the title, finishing 10 points clear of second placed Arsenal. Aside from Leicester City and a cash-rich Blackburn Rovers winning the title back in 1995, the Premier League has been dominated by four clubs; Manchester United, Chelsea, Arsenal, and Manchester City, with Liverpool and Tottenham Hotspurs the teams most likely to be added to that list in the future.
In 2016, the Premier League became home to three of the world´s top managers in Jose Mourinho who took over at Manchester United, Pep Guardiola who became manager of Manchester City and Antonio Conte, who became Chelsea boss, with the Italian upstaging his more illustrious rivals by taking Chelsea to the title. So far in the 2017-18 season it has been Guardiola's Manchester City making all the headlines, both in the Premier League on the Champions League with their fearsome attacking play that is both beautiful to watch and highly effective.
Premier League Live Streams
Over the past decade, the two things that have revolutionized the sports betting experience for sportsbook customers has been the advent of Live In-Play Betting and Live Streaming. Live in-play betting allows the sports bettor the opportunity to wager on a match or game after it has already begun. For example, if a football match is already in progress, a bettor can still wager on the outcome of the game, but additionally can place a wager on the "Next Goal", "Next Yellow Card" or "Next Throw In."
Live streaming gives the sports fan the opportunity to watch a game or match that they have wagered on in real-time, on a mobile device like a smart phone, tablet or laptop no matter where they are. This technology is taking online sports betting away from its traditional locations of the home or office PC, and instead allows fans of sports betting the chance to enjoy wagering on a live-action event while watching the action unfurl taking in any location they prefer.
The Premier League is the most purchased soccer competition in the world, with TV providers from every continent happy to pay the going rate to supply their viewers with their fix of English top-flight football. Because of this, the rights to live stream Premiership games are hotly contested. Currently, the only company with the rights to live stream Premier League games is the Spanish telecommunications giant Movistar.
However, the world-famous FA Cup, England's premier knockout cup competition features all of the teams from the Premier League, and games from the FA cup are live streamed by top sportsbook bet365 throughout the competition.
Betting On The Premier League
For working class males up and down the British Isles, betting on their local team is a rite of passage, and going down to the high street bookmakers to place bets on Saturday's games has been going on since sports betting was legalized in Great Britain in the 1960s.
However, today's sports betting fan is far more knowledgeable about the teams and managers in the Premier League, and more aware of the importance of form, injuries and head-to-head guides on the outcome of the game than their predecessors were. The modern sports bettor is also more demanding when it comes to the range of bets that are available to them, and when it comes to football, all major online sportsbooks offer a wide range of betting market options.
Popular Premier League Betting Markets:
Team To Score First: To win this bet, one would need some knowledge of both teams involved in the game. Which side has a history of scoring early in games? Which team takes a while to get started, and has a habit of conceding early? If there is a pattern there, a bet could be made.
To Win To Nil: With this bet, the objective is to back one team to both win the game, and not concede a goal in the process. Therefore, the chosen team should have a tight defense and a mean record when it comes to conceding goals. They should also be quite high in the league, and indicator of how many games they have won.
Half Time Score: This bet couldn't be any simpler; choose a game, then predict what the score will be when the referee blows their whistle after the first 45 minutes of play. That's all there is to it.
Last Goalscorer: This bet can be approached in one of two ways; either the bettor has a gut feeling that a specific player will grab the last goal of the game, or that the team most likely to win features a prolific goalscorer, capable of scoring several goals in the game, and therefore more likely than anyone else to score the final goal as well.
Anytime Goalscorer: This bet works best when there is a prolific goalscorer on the field. It's not important which team wins the game, or how many goals are scored, all that is important is you believe that a certain player is bound to score at some point during the game.
Both Teams To Score: The English Premier League is better known for its end-to-end excitement than the high quality or technical standard of its football. The fact that it lacks the controlling midfield play of Spain's La Liga, or the tight defending of Italy's Serie A only makes the games more exciting from a fan´s point of view. Therefore, the likelihood of both teams scoring during a game in the Premier League is high, as is the chance of winning such a bet.
A Brief History Of The Premier League
The English First Division ran from 1889 until 1992 had a history that is as rich and dramatic as any other major league in Europe. Great teams like that of Tottenham Hotspurs in the early 1960s, Manchester United in the late 60s, Leeds United in the early 1970s, Nottingham Forest of the mid to late 70s, plus the phenomenal Liverpool teams of the 1970s and 80s all deserve much more than a brief mention, but unfortunately that is all they can be given in an article about the Premier League.
Birth Of The Premier League
The English Premier League was formulated in the early 1990s, at a time when English football was struggling to rediscover its identity. The tragedies of Heysel and Hillsborough had severely tarnished English football's image and reputation, and its subsequent lengthy ban from European competition had severely hindered its development.
Around that time, a fledgling satellite broadcasting company called Sky TV working to purchase TV rights for English football games, and were willing to pay for the privilege. Suddenly, the formation of a breakaway league was a very real possibility. Taking inspiration from the business models laid down by US sporting competitions like the NFL and the NBA, the Premier League was formed with the 20 teams that made up the tournament all agreeing to break away from the FA and strike their own far more lucrative deals with Sky.
To say that the Premier League has been an unbridled financial success from the start is an understatement; every time that negotiations for TV rights come around, more TV companies from more countries seem to get involved, and in just over 20 years, the figures have gone from the multimillions to the multi-billions of pounds.
The Premier League is awash with cash like no other soccer competition, allowing smaller teams from the bottom half of the table to outbid long-established giants from other countries for the players they want. But the Premier League is not just a moneymaking machine, it is a top-flight football competition featuring some of the very best teams, players and managers in Europe.
The Return Of Manchester United
In 1986, Scotsman Alex Ferguson was given the job of managing the biggest and wealthiest football club in the British Isles, Manchester United. At that point, United were very much a "Sleeping Giant" when it came to winning the league, last lifting the old Division 1 championship in 1967. Ferguson came to Manchester with an impressive record, having turned Aberdeen into a force in Scottish football, one capable of getting the better of those long-established Glasgow giants Celtic and Rangers, winning both the Scottish league (three times) and Europe's UEFA Cup during his eight seasons there.
At United, Ferguson was following in the footsteps of another Scotsman, Sir Matt Busby, the man who put together the exciting young team christened the "Busby Babes", who rebuilt that team after the tragedy of the Munich Air disaster, and who led United to victory in the European Cup in 1968. Ferguson took several seasons to establish himself, and was on the brink of being sacked but saved his job in 1990 with a surprise win in the FA cup. In 1991-2, his exciting young team featuring a jet-heeled 17-year-old named Ryan Giggs came close to winning the final Division One Championship, being pipped to the post by Yorkshire rivals Leeds United.
However, as if the brand-new tournament had been set up just for them, United finally won England's football championship when they became maiden Premier League champions in 1993. As is often the case, when a team finally gets over a long championship drought, more success follows, and United would go on to win four of the first five Premier League championships. Their dominance was briefly interrupted in 1995 by Blackburn Rovers.
Blackburn Rovers Win The Premiership
In one of the great stories in English football, Sir Jack Walker, a Blackburn steel magnate and lifelong Blackburn Rovers supporter, sold his company to British Steel in the 1990s for £600 million, then proceeded to buy Blackburn Rovers and spend his fortune on purchasing the best players and recruiting a top manager, his goal being to turn his childhood club into Premier League champions. Blackburn broke the British transfer record several times with the purchases of elite players like Alan Shearer and Chris Sutton. The management position was filled by Kenny Dalglish, the Liverpool legend who had proved himself to be a great manager as well as a great player by winning the Division I title three times in the 1980s.
Blackburn Rovers deservedly won the Primary League in 1995, playing muscular, all action football, but Dalglish would leave the club at the end of the season, and Blackburn would never scale such heights again. The following season, it was business as usual as Manchester United regained the Premier League title, overcoming Kevin Keegan's exciting Newcastle United team, who had led the league by 12 points at one time.
Arsene Wenger Takes Charge At Arsenal
In 1997, London club Arsenal recruited a Frenchman named Arsene Wenger to be their new manager, much to the consternation of journalists, TV pundits, not to mention Arsenal fans. Wenger had won France's Ligue 1 with Monaco, and Japan's fledgling J-League as coach of Grampus Eight. Arsenal chairman David Dein had long been a fan of Wenger, and when Bruce Rioch was sacked after one season, Dein made his move and recruited Wenger.
The Frenchman's impact on English football would be both immediate and long-lasting. Arsenal, once known as "Boring, Boring Arsenal", suddenly became the Brazil of British football, playing a brand of soccer that was electrifying to the watching fans, and overwhelming to opposing teams. In his first season, Wenger won the Premier League and FA Cup double.
Wenger's Arsenal would win the Premier League twice more in 2002 and 2004. In the 2003-4 season, Arsenal were labelled "The Invincibles" after going all season without defeat. During the first decade of his reign, Arsenal would finish either first or second every season, and twice reached the final of the Champions League.
Roman Abramovich Buys Chelsea
No sooner had Alex Ferguson and Manchester United become accustomed to the Premier League threat imposed by Wenger's Arsenal, than there was a new kid on the block in the shape of Russian billionaire oligarch Roman Abramovich. In 2003, Abramovich purchased London club Chelsea, and then proceeded to make Jack Walker's exploits at Blackburn Rovers a decade earlier seem like small potatoes. In 2004, Abramovich recruited a young Portuguese coach named Jose Mourinho who had just taken Porto to the Portuguese league championship and the Champions League, defeating Manchester United along the way.
Mourinho was handsome, charismatic, cocky and confident. The press loved him, and his press conferences became must-see events. Mourinho also proved to be a great manager and an excellent tactician. His Chelsea team cruised to the Premier League title at the first time of asking in 2004-2005, finishing 12 points clear of Arsenal. Chelsea retained their title the following season, this time finishing eight points clear of Manchester United.
However, just when it looked as if Mourinho and Chelsea would dominate the Primary League for as long as they wanted to, he was gone, sacked by Abramovich over a disagreement about players. Abramovich would prove to be an owner with an itchy trigger finger, and in the course of a decade, managers such as Avram Grant, World Cup winner Luiz Felipe Scolari, Guus Hiddink, Carlo Ancelotti, André Villas-Boas, Roberto Di Matteo, and José Mourinho (again) would be given the bullet. Right now, despite winning the Premier League title in 2016 – 17, Antonio Conte could yet become another managerial casualty at Chelsea.
His methods may be brutal, but some would argue that Abramovich's impatience works, and it's hard to disagree with five Premier League titles, six FA cups, four League Cups, plus the European Cup Winners Cup, Europa League and Champions League, all won during Abramovich's time as owner by club who historically had one very little previously.
Sir Alex Ensures Legendary Status
Meanwhile, Alex Ferguson would prove to be a surprisingly pragmatic manager, happy to employ talented assistant coaches who brought new ideas and tactics to the club, including Steve McLaren, Carlos Queiroz and Walter Smith. This approach to management guaranteed that Fergie and Manchester United would stay abreast of the latest coaching methods. Ferguson wasn't concerned about recruiting talismanic players with big personalities, and just as Eric Cantona had been an integral part of United's early Premier League success, Portuguese superstar Cristiano Ronaldo would be the player who led United to champion's league success in 2008.
Sir Alex Ferguson would bow out at the top in 2013 at the age of 71, having just won his 13th Premier League title. Fergie also led United to five FA cup wins, four league cup wins and to Champions League trophies. Since his departure, Manchester United have failed to contest the Premier League title, and indeed struggled to consistently finish in the top four.
The Abu Dhabi United Group Take Charge At Manchester City
In 2008, a wealthy consortium of UAE business people named the Abu Dhabi United Group purchased Manchester City, and immediately set about turning Manchester's second team into a global powerhouse. Following the model laid down by Abramovich, Manchester City spent large amounts of money acquiring top players and hired ambitious young coaches with proven track records to secure them silverware, and after a couple of false starts, City finally landed their first league trophy in more than 40 years, with their down-to-the-wire Premier League win over Manchester United in 2012.
Although Roberto Mancini took City to their first Premier League title in 2012, and Manuel Pellegrini to their second two years later, the manager the Manchester City board had set their sights on was the man regarded as the best coach in the world, former Barcelona boss Pep Guardiola. City waited patiently for Guardiola while he took a year's sabbatical from football after leaving Barcelona, then spent three years as manager of Bayern Munich.
In 2017, City finally got their man, and while his first season in charge was something of a disappointment, Guardiola has thus far made up for it with a sensational sophomore season, and his Manchester City team our currently playing as high a level of football as has ever been seen in both the brief history of the Premier League, and the much longer existence of the English First Division. With Guardiola's Manchester City as standard bearer, the Premier League has never looked better.
Premier League Winners & Runners-Up 1993-2017
Year Winners PTS Runners-Up

| | | | |
| --- | --- | --- | --- |
| 1992–93 | Manchester United | 84 | Aston Villa |
| 1993–94 | Manchester United | 92 | Blackburn Rovers |
| 1994–95 | Blackburn Rovers | 89 | Manchester United |
| 1995–96 | Manchester United | 82 | Newcastle United |
| 1996–97 | Manchester United | 75 | Newcastle United |
| 1997–98 | Arsenal | 78 | Manchester United |
| 1998–99 | Manchester United | 79 | Arsenal |
| 1999–2000 | Manchester United | 91 | Arsenal |
| 2000–01 | Manchester United | 80 | Arsenal |
| 2001–02 | Arsenal | 87 | Liverpool |
| 2002–03 | Manchester United | 83 | Arsenal |
| 2003–04 | Arsenal | 90 | Chelsea |
| 2004–05 | Chelsea | 95 | Arsenal |
| 2005–06 | Chelsea | 91 | Manchester United |
| 2006–07 | Manchester United | 89 | Chelsea |
| 2007–08 | Manchester United | 87 | Chelsea |
| 2008–09 | Manchester United | 90 | Liverpool |
| 2009–10 | Chelsea | 86 | Manchester United |
| 2010–11 | Manchester United | 80 | Chelsea |
| 2011–12 | Manchester City | 89 | Manchester United |
| 2012–13 | Manchester United | 89 | Manchester City |
| 2013–14 | Manchester City | 86 | Liverpool |
| 2014–15 | Chelsea | 87 | Manchester City |
| 2015–16 | Leicester City | 81 | Arsenal |
| 2016–17 | Chelsea | 93 | Tottenham Hotspur |