Houston Rockets v Golden State Warriors Game 2 Preview and Tips: Warriors to show no mercy in Texas
The Warriors took the opener in Houston and can repeat the feat to go 2-0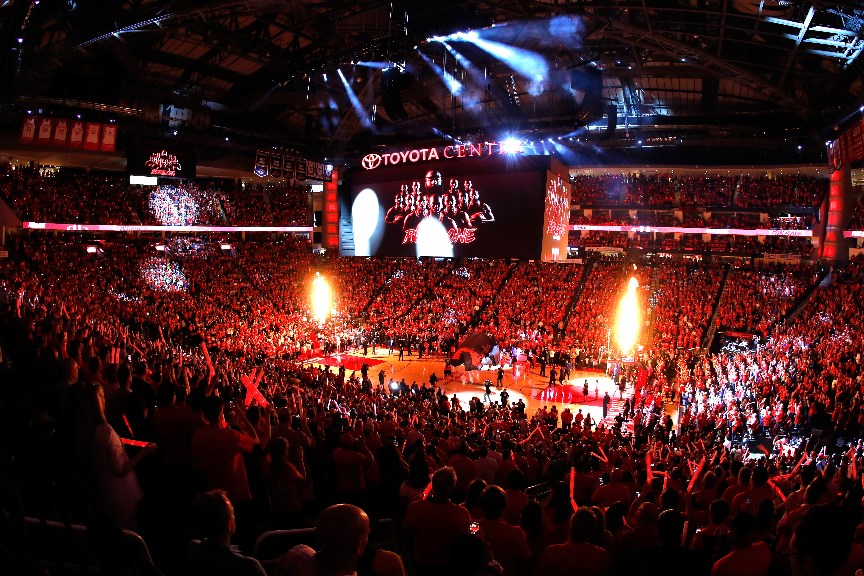 The Houston Rockets have to protect home court in Game 2 against the Golden State Warriors. (Bob Levey/Getty Images)
Houston Rockets v Golden State Warriors Game 2 Preview and Tips
Houston host Golden State at the Toyota Center with their backs to the wall after a 119-106 loss in Game 1. Another defeat at home will surely be the beginning of the end for the Rockets.

Houston Rockets
Houston started well in Game 1, taking a narrow lead with the teams locked at 56-56 at half-time. The Rockets couldn't keep pace in the second half, outscored 63-50 as the Warriors ran out comfortable 119-106 winners.
James Harden scored 42 points on 14 of 24 shooting including 5 of 9 from deep. Chris Paul had 23 points and 11 rebounds with minor production from Clint Capela and Eric Gordon, but it wasn't enough to stay with a deep Warriors team.
The Rockets had tremendous ball security in the opening two rounds of the playoffs with 9.8 turnovers per 100 possessions. They committed 16 turnovers in Game 1, Harden and Gordon with four each as the Warriors scored easy points in transition.
Golden State Warriors
Golden State kept pace until half-time in Game 1 before a 12-2 run in the third quarter opened it up. The Warriors went on with the job on the back of 37 points from Kevin Durant who went 14 of 27 from the field and 3 of 6 from deep.
It was a typical performance from Steve Kerr's team, Klay Thompon with 28 points and Stephen Curry recording 18 points with 8 assists. Draymond Green scored just 5 points, but had 9 rebounds, 9 assists, 2 steals and 2 blocks to record the best +/- in the game at +19.
"It was a great win, but this series is far from over," said Thompson after the game. The Warriors won't take their foot off the gas, with Green at centre and Iguodala in the line-up continuing to be their best option.
Match Up
The Rockets won the regular season series 2-1 including a 122-121 win on opening night at the Oracle Arena. The Rockets lost 124-114 at home before taking the series in Texas with a 116-108 win.
Rockets went 65-17 for the best regular season record but it means nothing now. Houston have to get more production outside Harden and Paul and find a way to limit a star studded and incredibly talented Golden State.
The Warriors smaller line-up without a designated centre looks like bad news for Clint Capela. Houston's big man was dominant up to this point but it not suited against a Golden State team that spreads the floor.
Key Statistics
Harden finished with a record 13 turnovers in Game 5 of the 2015 Western Conference finals.

Golden State is 12-4 straight up against Houston over the last 3 seasons.

Golden State is 7-2 straight up at Houston over the last 3 seasons.

Golden State is 7-2 against the spread at Houston over the last 3 seasons.
Verdict
Houston's turnover were costly in Game 1 and they must limit them to have a chance of squaring the series. With Harden scoring 41 points and decent production around him, most of their problems are defensive.
The Warriors cruised through the postseason 16-1 in 2017 and are now 9-2 in 2018. Their experience is enormous, they are too deep, versatile and dangerous and Kevin Durant can more than match Harden.
Best Bet: Golden State win at 2.00
Upcoming Events
NBA Previews & Tips