Punter scoops nearly £50k from £1 bet
Labrokes customer wins incredible acca mix
Denotay Wilder and Tyson Fury served up a thrilling climax to hand lucky punter massive payout (Getty Images)
Acca success as punter wins nearly £50k from a pound
A Ladbrokes punter has turned £1 into £49,056.88 with an incredible 12 fold acca that included a mix of
Premier League
,
Championship
,
FA Cup
and Scottish games as well as the big Denotay Wilder and Tyson Fury fight.
The English Premier League matches all went the way of the punter with Crystal Palace, Man City and West Ham all winning comfortably.
The EFL Championship matches followed, as Birmingham and Blackburn defeated Preston and Sheffield Wednesday respectively to tick off two further games on the acca.
In the FA Cup, Accrington, Doncaster, Shrewsbury and Gillingham all made it through to the third round with victories while Kilmarnock beat Hibs and Rangers won at Hearts in the
Scottish Premiership
.
The football bet alone would have returned £1,886.84 from the £1 stake but in what can be demmed a masterstroke. The punter included the bet of Wilder and Fury to draw in the big fight which stood alone at 25/1.
It meant the winnings went from £1.886.84 to £49,056.88.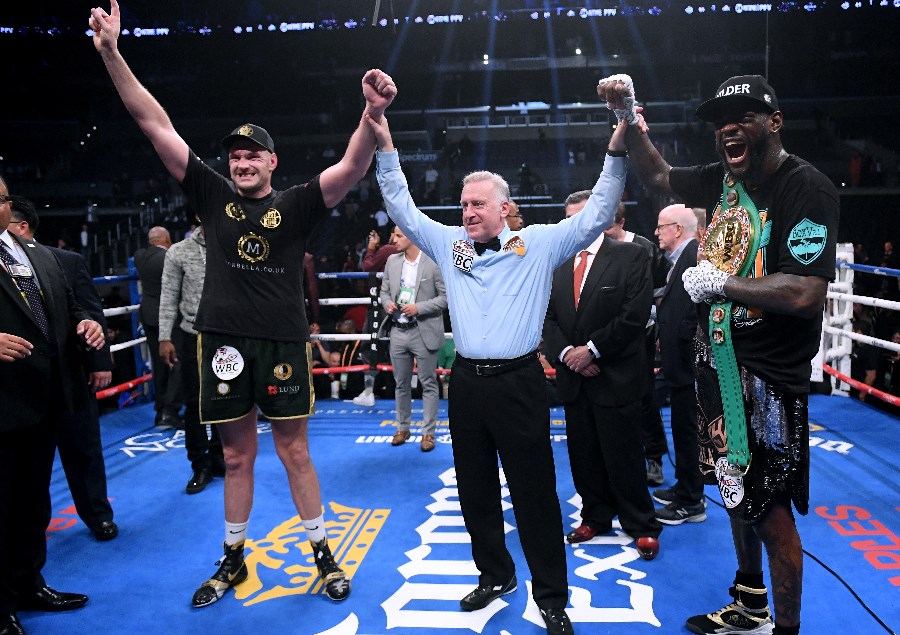 When the final bell went at the Staples Center in Los Angeles and the big fight was adjudjed to have ended a draw, the punter had won an amazing £49,056.88 from an incredible £1 bet.
Its going to be a very merry Christmas for someone!
BETSLIP IN FULL
Crystal Palace to beat Burnley - 4/7
Man City to beat Bournemouth - 1/8
West Ham to beat Newcastle - 2/1
Birmingham to beat Preston - 11/8
Blackburn to beat Sheffield Wednesday - 11/10
Accrington to beat Cheltenham - 6/10
Doncaster to beat Charlton - 19/10
Shrewsbury to beat Scunthorpe - 5/6
Gillingham to beat Slough - 4/6
Rangers to beat Hearts - 3/4
Kilmarnock to beat Hibernian - 15/8
Deontay Wilder v Tyson Fury - DRAW - 25/1
Big Bets Previews & Tips