Dave Allen vs David Price - Allen tipped to continue revival with mid-fight stoppage
Battle of two British heavyweights does not look likely to go the distance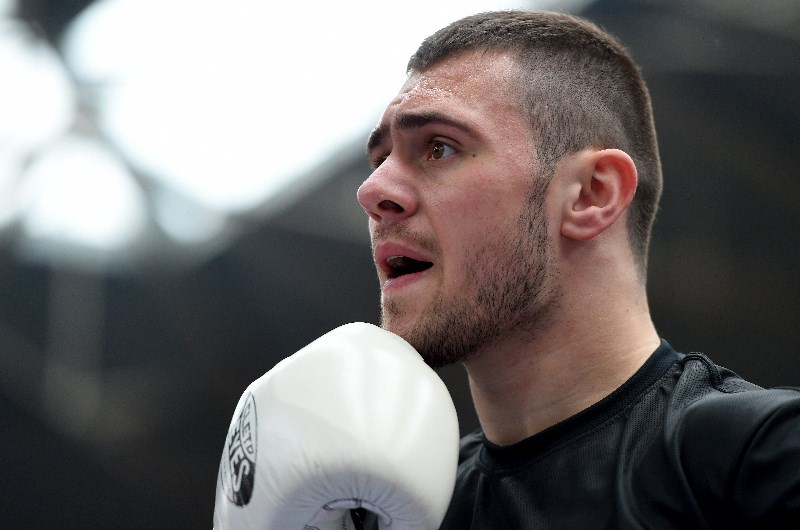 Dave Allen has found a new level of focus and discipline in recent months (Getty Images)
Dave Allen vs David Price Preview Predictions Betting Tips & Live Stream
What: Dave Allen vs David Price in a non-title heavyweight fight
Where: O2 Arena, London, United Kingdom
When: Saturday, July 20 from 8pm BST, live on Sky Sports Box Office
Dave Allen and David Price go toe-to-toe at London's O2 Arena in what looks set to be a proper dust-up between two heavy-handed British heavyweights. Allen looks to be finally taking his boxing career seriously and has enjoyed an impressive run of results, while Price still possesses great power and is capable of delivering damage.
Dave Allen History, Form & Betting Style
Nationality: United Kingdom
Age: 27 (21/03/1992)
Professional record: 17-4-2 (14 KOs)
Height: 6ft 3in (191cm)
Stance: Orthodox
Dave Allen has always had the talent to be a highly-rated heavyweight, but for much of his career lacked the discipline to fulfil his potential. Thankfully, something has clicked since July last year - gone is the extra body fat to be replaced by an athlete's physique, and as a result he has reeled off four successive stoppage wins.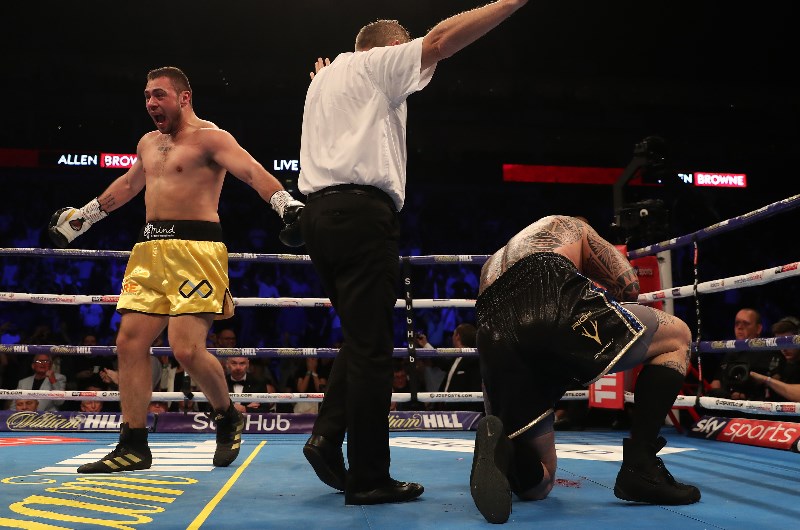 His most recent victory - a third KO of former world champion Lucas Browne, courtesy of a crunching body shot - has legitimised his recent rise and he is now ranked in the top-20 heavyweights in the world.
However, even before his transformation, Allen took Dillian Whyte the distance despite being clearly out of shape and under-prepared, so there has always been a fighter of impressive skill underneath all the jokes and clowning about that has made him a fans' favourite.
In preparation for Price, Allen looks to be in the best shape of his career and he appears more focused than ever before. He has all the fundamentals in place, with nimble footwork, a boxer's IQ and plenty of power in both hands.
How he handles Price's size, weight and reach advantage is key to this fight, but Allen will almost certainly have the better engine, and if he can wear Price down and get inside, then he should find success.
David Price History, Form & Betting Style
Nationality: United Kingdom
Age: 35 (06/07/1983)
Professional record: 24-6-0 (19 KOs)
Height: 6ft 8in (203cm)
Stance: Orthodox
Once regarded as Britain's next big heavyweight hope after knocking out 13 of his first 15 opponents, Price got exposed by veteran Tony Thompson in his 16th fight, going down to a second round stoppage. The immediate rematch was meant to be Price's chance at redemption. Instead it derailed his career and proved fatal to any future world title hopes when he was stopped in the fifth.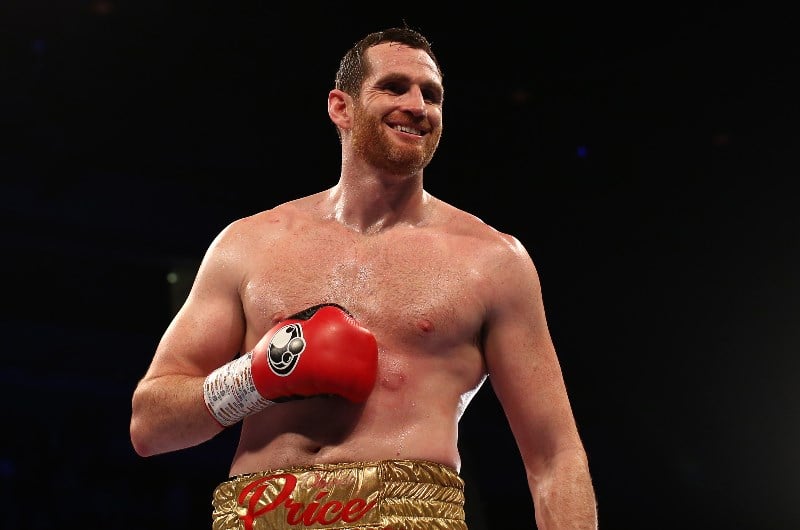 Since then, Price has essentially beaten who he was supposed to beat and lost to who he was supposed to lose to, with the likes of Christian Hammer, Alexander Povetkin, and most recently Sergey Kuzmin all earning stoppage wins over the Liverpudlian.
Price may have fatal flaws - in particular his lack of endurance beyond the first four or five rounds, by which point his guard and concentration drop to allow his opponents to strike - but he still holds devastating power capable of knocking out any opponent.
For Price to beat Allen, he has to use his size and reach to his advantage while maintaining his focus and discipline, wait for Allen to come forward and pick his shots. Price needs to look for an early stoppage without gassing himself out, so counter-punching will be vital against Allen.
However, if Price is unable to get Allen out of there in the first few rounds, then his chances of victory was gradually diminish.
Dave Allen vs David Price Live Stream
The bet365 live streaming service provides access to live sports from around the world. All you need is to have placed a bet using your bet365 account in the past 24 hours, or to have a funded Sports account. Head to the
bet365
website or app for their full FAQs and terms and conditions.
The bet365 live stream broadcasts numerous sports and events, including ATP and WTA tennis, horse racing, basketball and football. There service is available on all smartphones, tablet devices and computers - all you needs is a strong data or Internet connection.
Dave Allen vs David Price Key Stats
Knockout Percentage: Allen - 14/23 (61%) / Price - 19/30 (63%)
Fights To Go Full Distance: Allen - 8/23 (35%) / Price - 4/30 (13%)
First Round Stoppage Wins: Allen - 5/23 (22%) / Price - 7/30 (23%)
Verdict
Dave Allen has the endurance and skillset to expose David Price's flaws. If Allen can take Price into the middle rounds and beyond, it will be his fight to lose. A mid-fight stoppage for Allen looks the most likely outcome.
Best Bet:
Dave Allen Win @ 1.40 at
bet365
- 5 Units
Round Tip:
Fight To Last Less Than 5.5 Rounds @ 1.57 at
bet365
- 4 Units
Upcoming Events
23 October 2019
25 October 2019
26 October 2019
05 November 2019
11 January 2020
25 January 2020
Boxing Previews & Tips