Tyson Fury vs Tom Schwarz - 'Gypsy King' set for routine night's work in Las Vegas
Britain's unbeaten heavyweight returns to the ring for first fight of 2019
Tyson Fury is a huge favourite against Tom Schwarz but the fight looks set to at least go beyond the halfway mark (Getty Images)
Tyson Fury vs Tom Schwarz Preview, Predictions & Betting Tips
What: Tyson Fury vs Tom Schwarz in a heavyweight non-title fight
Where: MGM Grand Garden Arena, Las Vegas, United States
When: Sunday, June 16, at 4am BST
Tyson Fury climbs through the ropes for his first fight since that epic draw with Deontay Wilder in December. While it was hoped that Fury's next bout would be a rematch with the WBC heavyweight world champion, such is boxing politics the self-styled 'Gypsy King' faces the little-known Tom Schwarz in his next assignment.
It should therefore come as little surprise that Fury is the massive favourite to win this fight (1.02 at bet365) - all that is left to determine is the method of victory for the former world champion.
Tyson Fury History, Form & Boxing Style
Nationality: British
Age: 30 (12/08/1988)
Professional record: 27-0-1 (19 KOs)
Height: 6ft 9in / 206cm
Stance: Orthodox
Tyson Fury is one of the most unique fighters and characters currently in operation. For years he boasted about his own brilliance, claiming to be the best boxer on the planet. There were few signs he would live up to the hype following a series of unimpressive wins during his career, including a fortuitous points win over the ageing John McDermott, twin victories against a disinterested Dereck Chisora and a clumsy stoppage of veteran cruiserweight Steve Cunningham.
Then came that fateful night in Germany against Wladamir Klitschko when Fury proceeded to outbox and outfox the long-time champion to take three world titles back to England.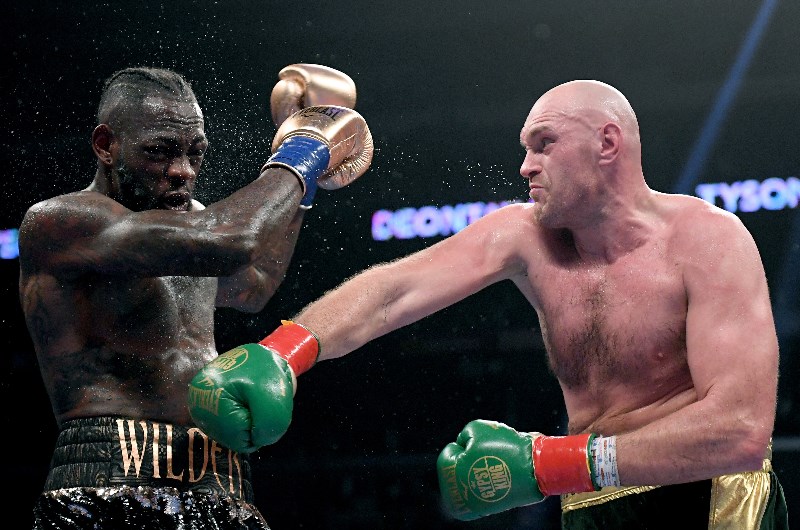 At the top of his powers and proving he was no caricature, Fury's life and career fell apart due to mental health problems and drug abuse. However, his redemption story since returning to boxing, culminating in his fight with Wilder - which many believed he was unfortunate not to win - has inspired millions and seen Fury thrust himself back into the mix of elite heavyweights.
At 6ft 9in, Fury has remarkable movement and footwork, using his long limbs to his advantage by working off a sharp and busy jab. He also has impressive hand speed for a man of his size. Fury does not possess the banging power of Wilder or Anthony Joshua, but that is not his gameplan or style. Fury is elusive and slippery, making opponents miss and tire as he either breaks them down over time or lands the greater volume of shots to win on points.
Fury is undoubtedly a showman who looks to entertain the fans, so the prospect of an early stoppage looks unlikely, particularly as he looks to get some more rounds under his belt. It makes Over 9.5 Rounds @ 2.10 with bet365 look very tempting.
Tom Schwarz History, Form & Boxing Style
Nationality: German
Age: 24 (29/05/1994)
Professional record: 24-0-0 (16 KOs)
Height: 6ft 5in / 197cm
Stance: Orthodox
While Fury has had one of the most public and eventful careers of any active fighter, not as much is known about his German opponent. Schwarz is certainly not the opponent fight fans wanted or expected Fury to face, but the Briton's lucrative new deal with ESPN has, for now, ruled out mega-bouts with Wilder and Joshua, with both on rival networks.
Schwarz is at least an experienced fighter with an unbeaten record and is ranked in the top-10 by both the IBF and IBO. Granted, even ardent boxing fans would struggle to name a single one of his opponents, but as they say: you can only beat what's in front of you.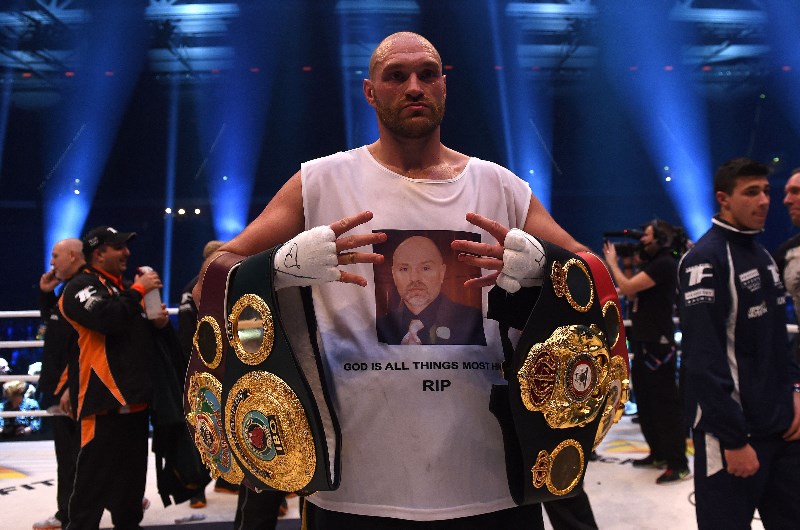 Schwarz also has age on his side and while he does not command the same size as Fury, at 6ft 5in, he is still an imposing figure.
The German also has the advantage of having nothing to lose and everything to gain, which makes him a dangerous opponent, and he likes to fight on the inside and turn a contest into a brawl.
While few outside his own family will believe he can win, Schwarz will try to make it uncomfortable for Fury, which again points to a fight that should at the very least go into the later rounds.
Tyson Fury vs Tom Schwarz Key Statistics
Knockout percentage: Fury 68% / Schwarz 67%
First-round stoppages: Fury - 3/28 (10.7%) / Schwarz - 8/24 (33.3%)
Fights to go beyond the halfway point: Fury - 16/28 (57%) / Schwarz - 11/24 (45.8%)
Fights to go the full distance: Fury - 9/28 (32%) / Schwarz - 6/24 (25%)
Verdict
Barring one of the greatest shocks in boxing history, there appears little chance Fury will lose this fight, but whether he will produce a stoppage looks a risky bet. What looks a safer pick is the fight to go into the later rounds.
Best bet:
Total Rounds Over 9.5 @ 2.10 at
bet365
- 4 Units
Value bet:
Either Fighter To Win Fight Rounds 9-12 @ 2.63 at
bet365
- 2 Units
Boxing Previews & Tips