Chips.gg Warning September 2023 - Customer funds being used by founders
Chips.gg has descended into a bitter rivalry between its founders and is now closing down
The Chips.gg crypto casino founders have split acrimonously. This comes admist allegations that the founders have stolen player funds. Our recommendation would be to
avoid this casino
and only use trusted casinos like
Stake.com
instead.
The Telegram channel
Chips.gg News
has a series of allegations made by former employees of the online casino about founders misappropriating funds.
Whilst freetips.com has no way of verifying this data we have attached screenshots below where there are allegations that members of the team have taken funds and blocked users from withdrawing their funds.
Given this we have to advise players who might have funds in Chips.gg to remove their funds immediately and to take appropriate advice.
Dan who appears to have worked at the firm sets out the issue as follows: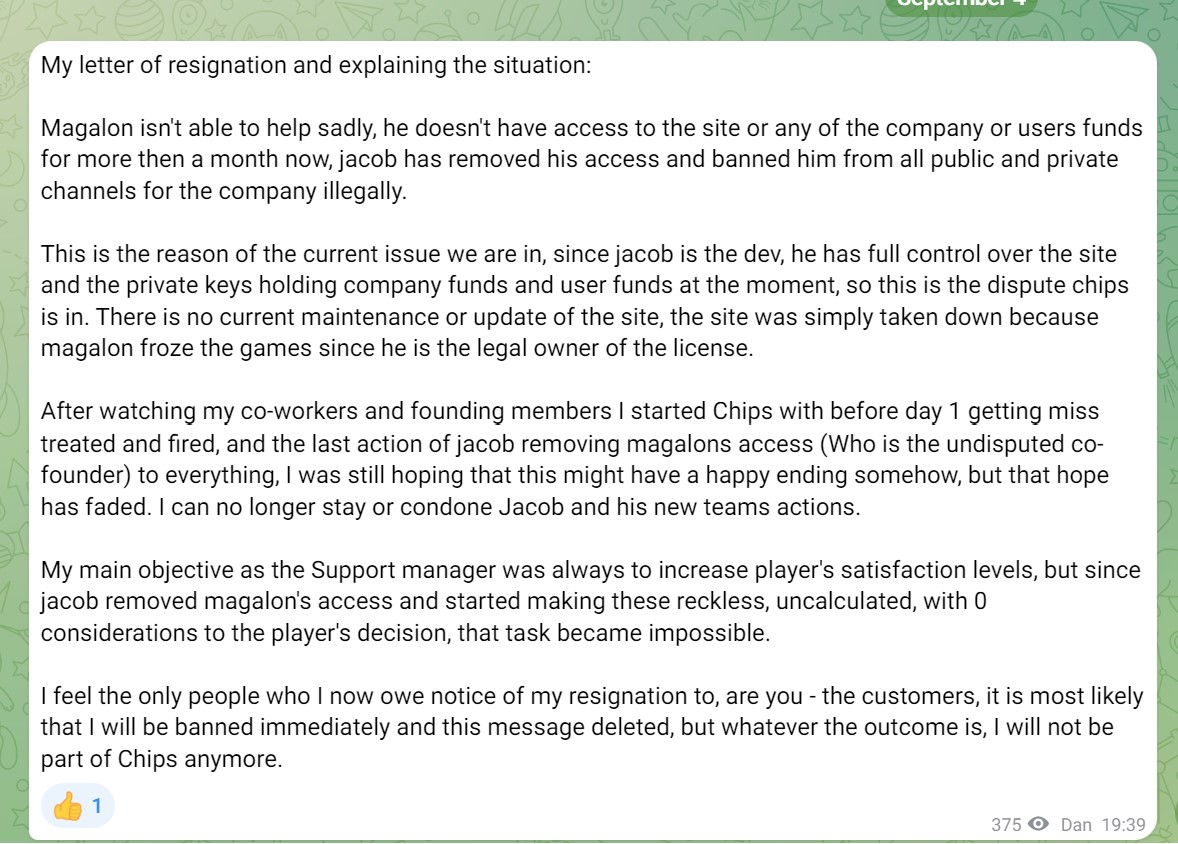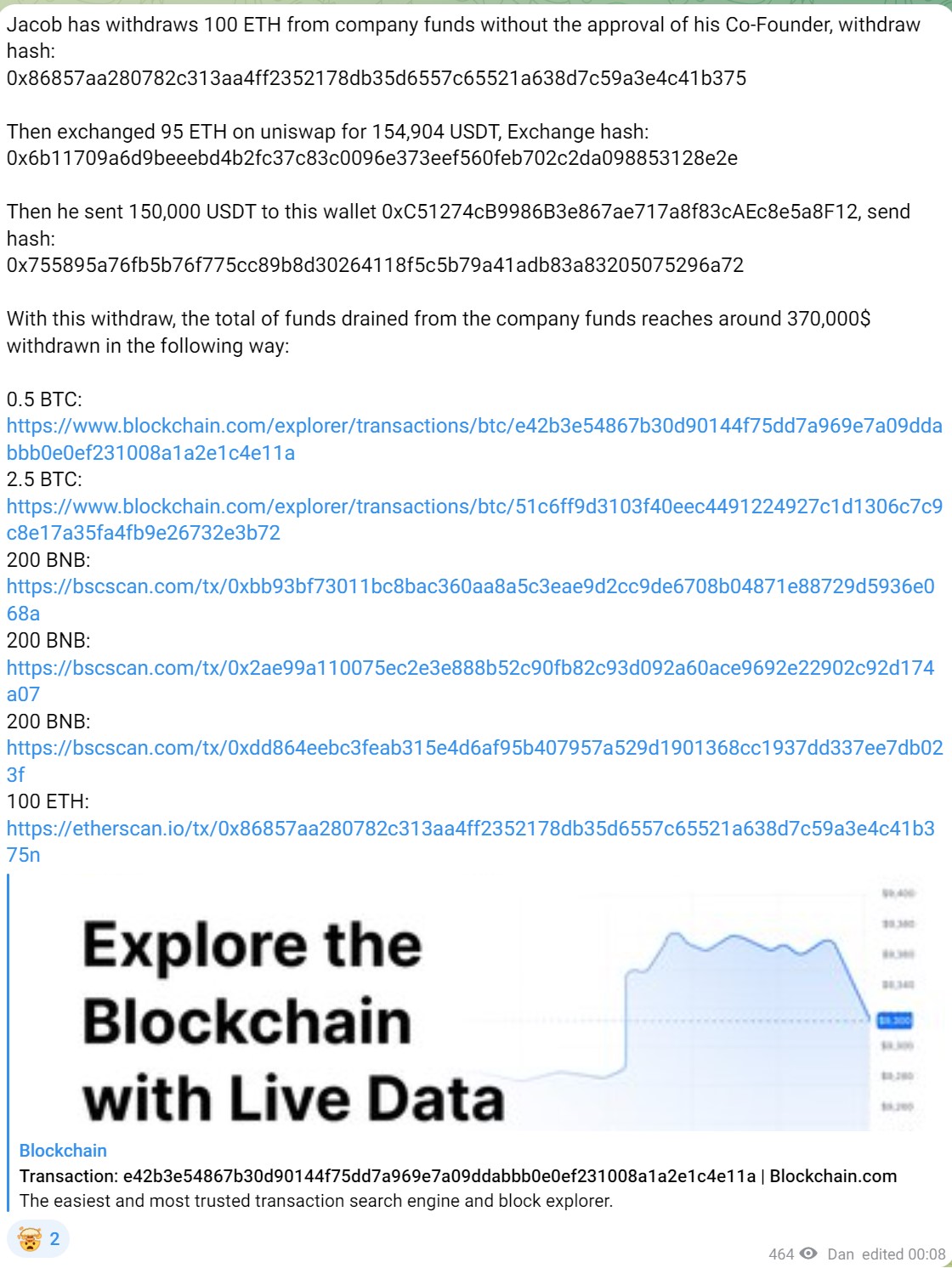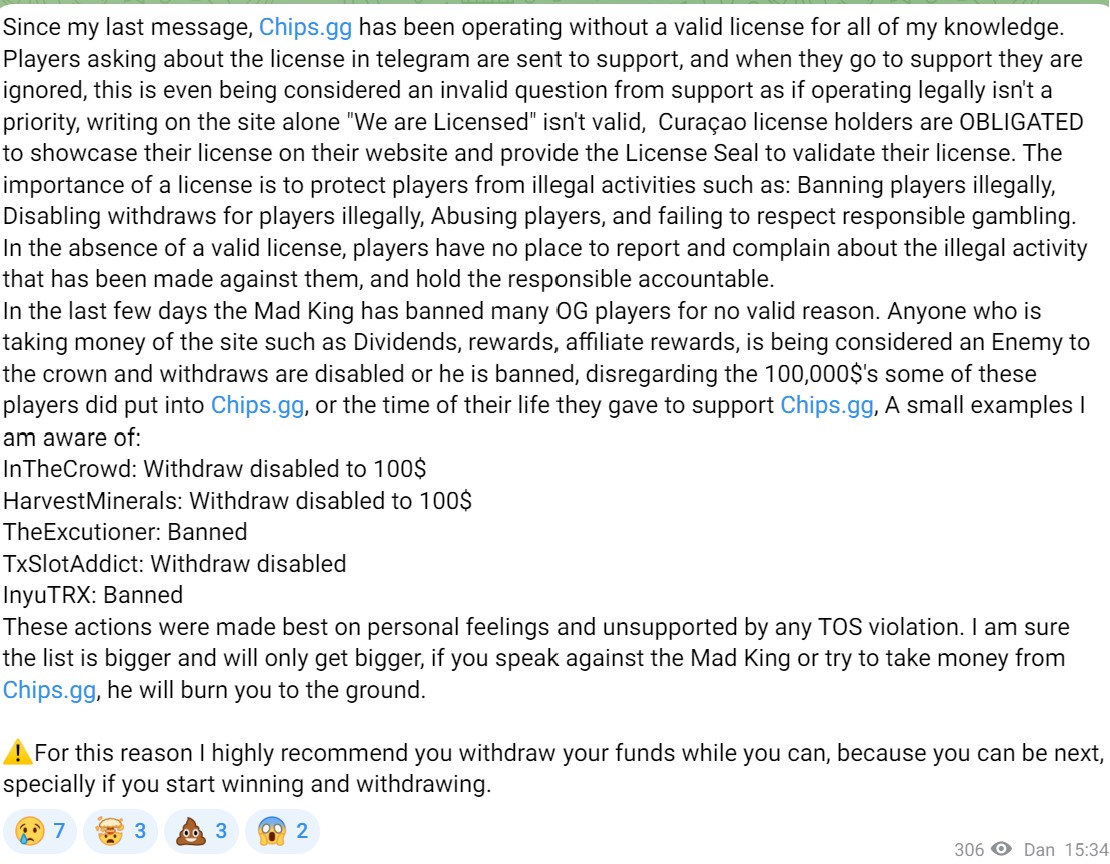 Upcoming Events
30 November 2023
01 December 2023
02 December 2023