2019 Cricket World Cup Top Bowler - Rashid Khan to set world stage alight
Form to continue for Afghanistan's Rashid Khan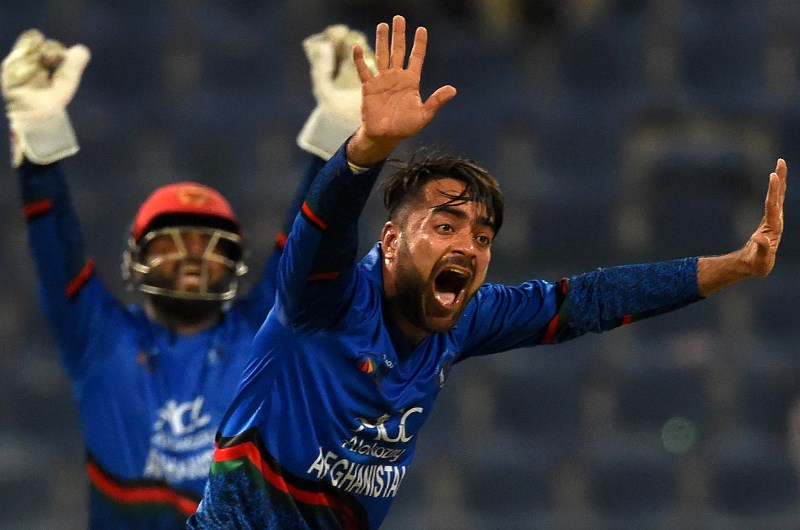 Afghanistan spin bowler Rashid Khan is our pick to be the top wicket taker at the 2019 Cricket World Cup (Getty Images)
2019 Cricket World Cup Top Bowler Preview, Predictions & Betting Tips
Rashid Khan had the world at his feet during 2018 as he took the most One Day International wickets (48) in the calendar year. If that wasn't impressive enough, Afghanistan's 20-year-old sensation took his wickets at an economy rate of under four and a strike rate of 22.2. The youngster is backed at 16.00 to be the 2019 Cricket World Cup Top Bowler.
2019 Cricket World Cup Top Bowler Betting Odds
There is great value in the 2019
Cricket World Cup
top bowler bettings odds with Adil Rashid the favourite at 15.00. Mitchell Starc, Jasprit Bumrah, Rashid Khan and Jofra Archer are all listed at 17.00 with Kagiso Rabada, Yuzvendra Chahal, Chris Woakes, Imran Tahir and Trent Boult next best at 21.00.
| Player | Nation | Odds |
| --- | --- | --- |
| Adil Rashid | England | 15.00 |
| Mitchell Starc | Australia | 17.00 |
| Jasprit Bumrah | India | 17.00 |
| Rashid Khan | Afghanistan | 17.00 |
| Jofra Archer | England | 17.00 |
| Kagiso Rabada | South Africa | 21.00 |
| Yuzvendra Chahal | India | 21.00 |
| Chris Woakes | England | 21.00 |
| Imran Tahir | South Africa | 21.00 |
| Trent Boult | New Zealand | 21.00 |
Rashid Khan's 2018 Form
The form of Rashid Khan throughout 2018 should not have come as a surprise. The signs were there during the 2017 and 2018
Indian Premier League
when he played for Sunrisers Hyderabad. He took 17 wickets in the 2017 IPL season and 21 in the 2018 season.
During the final of the Cricket World Cup Qualifiers against the West Indies, Khan dismissed Shai Hope to become the youngest and fastest bowler to take 100 ODI wickets.
His 2018 season started with a five match series in Sharjah against Zimbabwe where Khan took 16 wickets. That was followed by 10 wickets in four matches during the qualifiers in Harare where Afghanistan played the West Indies, Ireland, Hong Kong and U.A.E.
Khan's rise has been synonymous with that of Afghanistan, who celebrate 10-years since their first game of ODI cricket in 2009. Khan's consistency has been a revelation and in 2018 he took a wicket in every ODI that he featured in.
Rashid Khan's Bowling Style
Rashid Khan is a right-arm leg spin bowler and falls into what can be referred to as a new-age leg spin bowler. Gone are the days where leg spin bowlers are solely attacking bowlers who take wickets and at an expensive run rate.
Khan falls into this bracket of leg spinners that bowl the ball a lot faster and flatter. He is an exceptionally difficult bowler to read with the googly (a delivery that spins in the opposite direction than the batsman expects) being his most potent weapon .
Rashid Khan's Current Form
Rashid Khan's form continued into 2019 with another impressive IPL season. The spinner took 17 wickets for the Chennai Super Kings with an average of 22.17 and a strike rate of 21.17.
Khan has yet to go without a wicket at international level in 2019 either, playing four games in which he took five wickets. His best figures being two for 22 against Ireland at Dehradun Stadium in Ireland.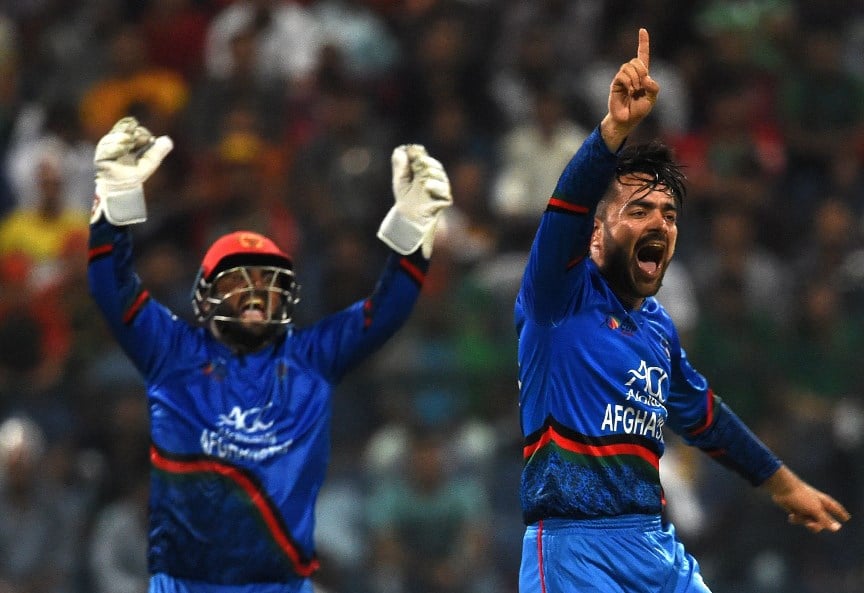 2019 Cricket World Cup format to benefit Rashid Khan
With the
2019 Cricket World Cup fixtures
featuring all 10 teams playing each other once, there will be plenty of opportunities for Khan to take wickets. Short turnaround times between games is likely to mean fast bowlers, especially those key to teams in the latter stages, will be rested for certain games.
Rashid Khan should start all of Afghanistan's games. He is their best bowler and most likely source of wickets. Other front running spinners could also be rested for certain games with the likes of South Africa's Imran Tahir likely to share the workload with squad member Tabraiz Shamsi.
Rashid Khan Key Statistics
Rashid Khan took the most international ODI wickets (48) in 2018.
Rashid Khan is ranked 3rd best ODI bowler in the world.
Rashid Khan has been in the top 10 IPL wicket-takers in the last three years (2017, 2018, 2019).
Rashid Khan is the highest ranked spin bowler in the world.
Rashid Khan has only gone without a wicket once in his last 31 ODI's.
Verdict
Rashid Khan has had three years of experience at the top level of international and domestic cricket. He took more ODI wickets than any international bowler during 2018.
Khan is has been one of the most successful IPL bowlers over the last three seasons against some of the top batsmen in the world. I believe he's unlikely to be rested and thus represents great value at 16.00 to be the top bowler at the 2019 Cricket World Cup.

Best Bet:
Rashid Khan Top Cricket World Cup Bowler @ 17.00 at
bet365
- 3 Units
2019 Cricket World Cup Previews & Tips