Cricket World Cup Top 10 Batsmen - Little Master leads the list
Sachin Tendulkar is the highest runscorer in Cricket World Cup history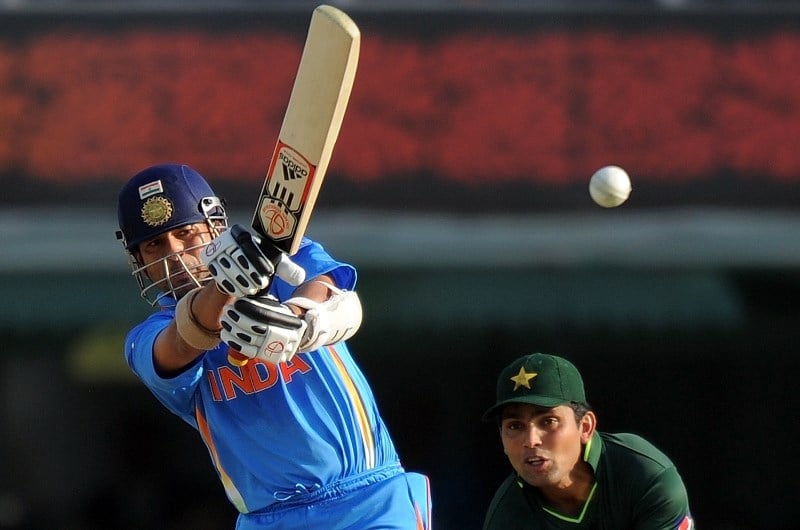 Sachin Tendulkar is the only player to score over 2000 runs in Cricket World Cup matches. (Getty Images)
Some of the best batsmen in cricket history have scored centuries at the Cricket World Cup. Who are among the Cricket World Cup top 10 batsmen? Free Tips takes a look at the top 10 batsmen in the tournament's history starting with the 'Little Master'.
1. Sachin Tendulkar, India (2278 runs)
The Little Master unsurprisingly tops the pile with 2278 runs in 45 Cricket World Cup matches at an average of 56.95.
Tendulkar was a mere 18 years old when he made his World Cup debut in 1992 and he never looked back from there. He was India's top run scorer with 482 in their triumphant 2011 Cricket World Cup fampaign.
Victory over Sri Lanka in the 2011 final was the perfect way for Tendulkar to bow out. That was his last World Cup match but his legacy will live long into the tournament's future.
2. Ricky Ponting, Australia (1743 runs)
Ricky Ponting was another diminutive batsman who took the world by storm. Punter, as he is affectionately known, made his World Cup bow in 1996 and captained Australia to glory in 2003 and 2007 having already starred in their 1999 triumph.
Ponting scored 1743 runs in 46 matches altogether at an average of 45.86.
3. Kumar Sangakkara, Sri Lanka (1532 runs)
Sri Lanka's Kumar Sangakkara is widely considered to have been one of the greatest batsmen ever to play the game.
Sangakkara is also arguably one of the unluckiest players in World Cup history as he starred in the Sri Lanka squad which made the 2007 and 2011 finals without ever lifting the trophy. He was the captain in 2011 and also featured in Sri Lanka's sides for the 2003 and 2015 World Cups.
Sangakkara scored a total of 1532 World Cup runs at a tremendous average of 56.74.
4. Brian Lara, West Indies (1225 runs)
It will be of little surprise to anyone that Brian Lara features on this list. The West Indies legend scored 1225 runs at an average of 42.24 in Cricket World Cup tournaments between 1992 and 2007.
The closest Lara ever came to winning a Cricket World Cup was in 1996 when the West Indies made the semifinals. They were however eliminated by an Australia team featuring Ponting.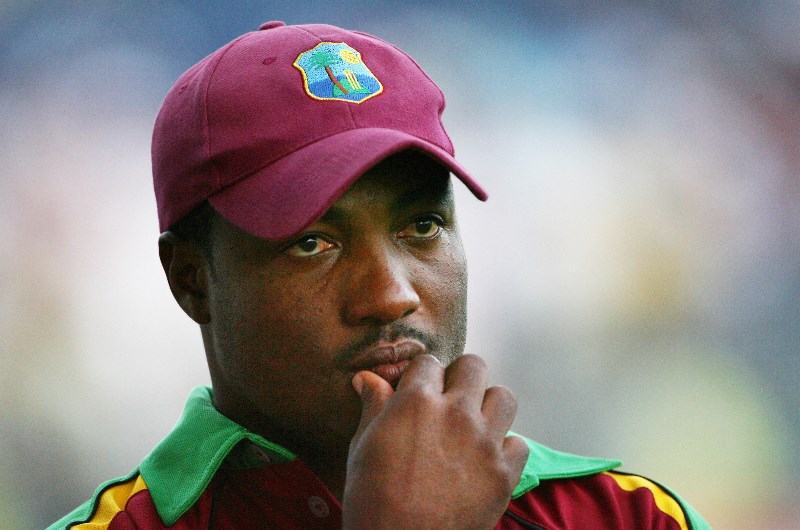 5. AB de Villiers, South Africa (1207 runs)
Big hitter AB de Villiers is the only player in the top 10 with a strike rate of over 100 and a batting average of over 60.
The South African superstar made his World Cup debut in 2007. There was widespread disappointment in South Africa when de Villiers announced his international retirement in 2018 aged 34, ruling himself out of appearing in a fourth Cricket World Cup.
6. Sanath Jayasuriya, Sri Lanka (1165 runs)
A Cricket World Cup winner in 1996, Sanath Jayasuriya is another one of the greats of the tournament. His ODI career lasted until 2011 although he missed out on the Sri Lanka World Cup squad that year.
Jayasuriya scored 1165 Cricket World Cup runs at an average of 34.26 and was arguably a pioneering figure who paved the way for Sri Lankan greats such as Kumar Sangakkara.
7. Jacques Kallis, South Africa (1148 runs)
Regarded by many as one of the greatest cricketers ever to play the game, Jacques Kallis scored 1148 World Cup runs for South Africa at an average of 45.92 from 1996 to 2011.
Kallis was a formidable figure both with bat and ball but arguably his biggest weakness was his strike rate. At 74.40, his was the lowest in World Cup matches out of all top 10 batsmen.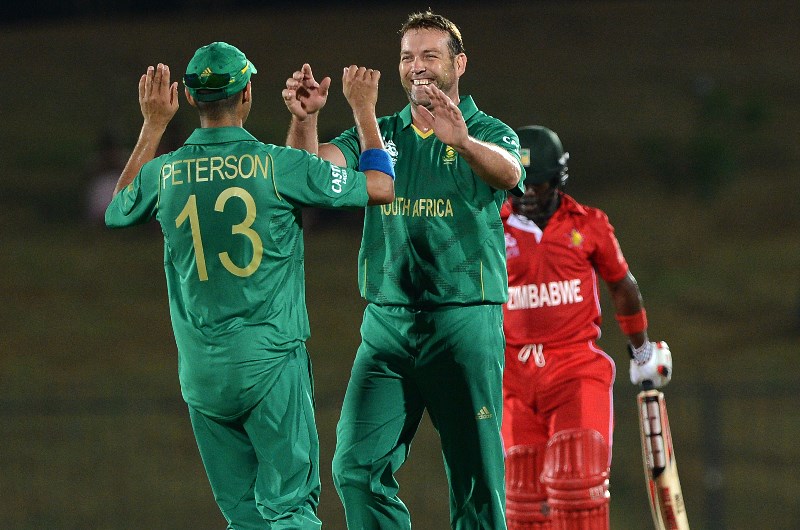 8. Tillakaratne Dilshan, Sri Lanka (1112 runs)
Tillakaratne Dilshan was another star batsman for Sri Lanka. He was the top runscorer in the 2011 Cricket World Cup with 500 and picked up 1112 runs in total at an average of 52.95.
9. Mahela Jayawardene , Sri Lanka (1100 runs)
The last Sri Lankan on this list is Mahela Jayawardene, an expert at playing spin bowling.
Jayawardene scored 1100 runs for Sri Lanka in Cricket World Cup matches at an average of 35.48. He showed impressive longevity in his career and played his last ODI at the 2015 Cricket World Cup after making his World Cup debut in 1999.
Jayawardene was Sri Lanka's captain for the 2007 World Cup campaign which saw them finish as runners up to Australia.
10. Adam Gilchrist, Australia (1085 runs)
A supremely talented wicketkeeper-batsman, Gilchrist was a pivotal member in an era of dominance for Australian cricket. He scored 1085 World Cup runs at an average of 36.16.
Who to watch out for in 2019
Big hitter Chris Gayle has scored 944 runs from 26 World Cup matches at an average of 37.76. He is likely to break into the top 10 at the 2019 Cricket World Cup if he maintains that scoring rate.
Martin Guptill has picked up 809 runs from 17 World Cup matches at an average of 57.78 and could become the only New Zealander on the top 10 list if he continues at that rate during the 2019 Cricket World Cup.
Cricket World Cup top 10 Batsmen Statistics

| Player | Country | Span | Mat | Inns | NO | Runs | HS | Ave | BF | SR | 100 | 50 | 0 | 4s | 6s |
| --- | --- | --- | --- | --- | --- | --- | --- | --- | --- | --- | --- | --- | --- | --- | --- |
| SR Tendulkar | India | 1992-2011 | 45 | 44 | 4 | 2278 | 152 | 56.95 | 2560 | 88.98 | 6 | 15 | 2 | 241 | 27 |
| RT Ponting | Australia | 1996-2011 | 46 | 42 | 4 | 1743 | 140* | 45.86 | 2180 | 79.95 | 5 | 6 | 1 | 145 | 31 |
| KC Sangakkara | Sri Lanka | 2003-2015 | 37 | 35 | 8 | 1532 | 124 | 56.74 | 1770 | 86.55 | 5 | 7 | 1 | 147 | 14 |
| BC Lara | West Indies | 1992-2007 | 34 | 33 | 4 | 1225 | 116 | 42.24 | 1420 | 86.26 | 2 | 7 | 1 | 124 | 17 |
| AB de Villiers | South Africa | 2007-2015 | 23 | 22 | 3 | 1207 | 162* | 63.52 | 1029 | 117.29 | 4 | 6 | 4 | 121 | 37 |
| ST Jayasuriya | Sri Lanka | 1992-2007 | 38 | 37 | 3 | 1165 | 120 | 34.26 | 1285 | 90.66 | 3 | 6 | 0 | 120 | 27 |
| JH Kallis | South Africa | 1996-2011 | 36 | 32 | 7 | 1148 | 128* | 45.92 | 1543 | 74.40 | 1 | 9 | 2 | 86 | 13 |
| TM Dilshan | Sri Lanka | 2007-2015 | 27 | 25 | 4 | 1112 | 161* | 52.95 | 1196 | 92.97 | 4 | 4 | 2 | 122 | 9 |
| DPMD Jayawardene | Sri Lanka | 1999-2015 | 40 | 34 | 3 | 1100 | 115* | 35.48 | 1280 | 85.93 | 4 | 5 | 3 | 99 | 12 |
| AC Gilchrist | Australia | 1999-2007 | 31 | 31 | 1 | 1085 | 149 | 36.16 | 1107 | 98.01 | 1 | 8 | 1 | 141 | 19 |
2019 Cricket World Cup Previews & Tips