Cricket World Cup Top 10 Bowlers - Ooh Ah Glenn McGrath stands alone
Australian fast bowler leads the way with 71 Cricket World Cup wickets
Glenn McGrath holds the all-time record for Cricket World Cup wickets with 71 in total. (Getty Images)
The
Cricket World Cup
has seen some of the best bowlers in cricket history test their skills. Free Tips takes a look at the Cricket World Cup top 10 bowlers in history who have excelled on the biggest stage in the one day format.
1. Glenn McGrath, Australia (71 Wickets)
One of the most fearsome fast bowlers ever to play the game, Glenn McGrath took 71 Cricket World Cup wickets in 39 matches between 1996 and 2007. McGrath won three World Cup titles in 1999, 2003 and 2007.
McGrath took an astonishing 26 wickets in the 2007 tournament, breaking the previous record of 23 set by Chaminda Vaas. Nobody has topped the Australia bowler to this day.
2. Muttiah Muralitharan, Sri Lanka (68 Wickets)
Arguably cricket's greatest ever spinner, Muttiah Muralitharan took 68 Cricket World Cup wickets for Sri Lanka from 1996 to 2011. Sri Lanka lost the 2007 and 2011 finals to Australia and India respectively but that does not detract from Murali's achievements.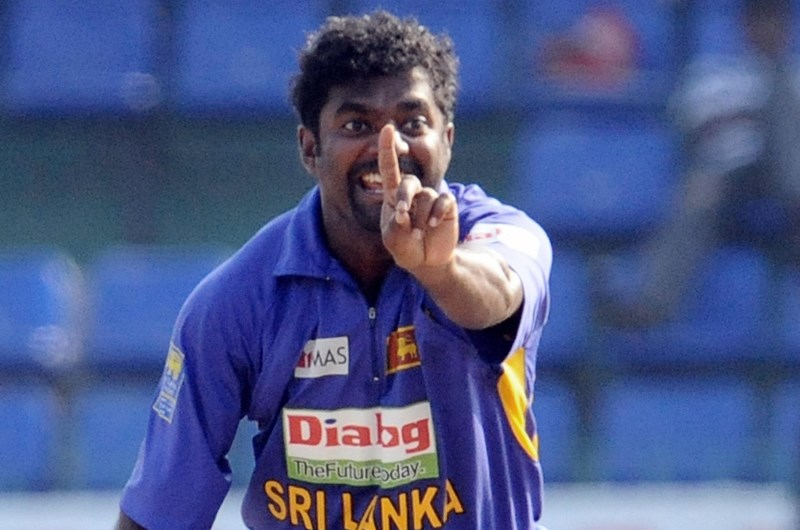 3. Wasim Akram, Pakistan (55 Wickets)
Pakistan's Wasim Akram was a standout bowler and captain for Pakistan, taking 55 Cricket World Cup wickets at an average of 23.83 from 1987 to 2003. Akram was the leading wicket taker with 18 as his country won their first and only World Cup title in 1992.
4. Chaminda Vaas, Sri Lanka (49 Wickets)
While Muttiah Muralitharan was bamboozling batsmen with his spin, Sri Lanka teammate Chaminda Vaas was roughing them up with his deadly medium fast bowling from 1996 to 2007.
Vaas' feat of 23 wickets at the 2003 Cricket World Cup is particularly astonishing given the fact that Sri Lanka were eliminated in the semifinals by Australia. Sri Lanka's most successful pace bowler was thus deprived of the opportunity to add to his tally.
5. Zaheer Khan, India (44 Wickets)
Zaheer Khan took 44 Cricket World Cup wickets for India between 2003 and 2011 and was the joint leading wicket taker in the 2011 World Cup alongside Pakistan's Shahid Afridi.
Khan's contribution was significant as India clinched the trophy, defeating co-hosts Sri Lanka in the final. The medium fast bowler took 2-60 in that match while his best ever Cricket World Cup bowling figures were 4-42 against New Zealand in Centurion at the 2003 tournament.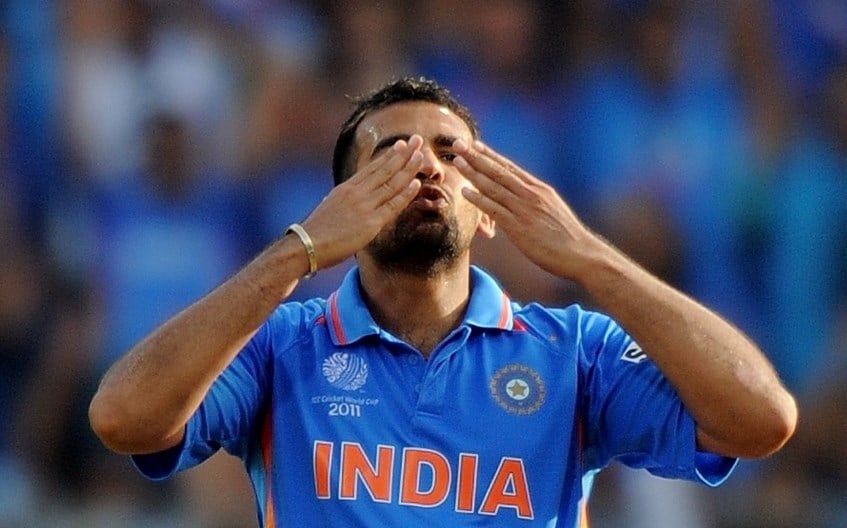 6. Javagal Srinath, India (44 Wickets)
Javagal Srinath took as many wickets as Zaheer Khan albeit with an inferior average (27.81 compared to 20.22). In many ways, he was the predecessor to Khan as the destroyer in chief.
Pace bowler Srinath got his first taste of Cricket World Cup action in 1992 and his last in 2003. He was unfortunate that his era at the pinnacle of the game did not coincide with India's World Cup triumphs in 1983 and 2007.
7. Lasith Malinga, Sri Lanka (43 Wickets)
Lasith Malinga has taken 43 wickets in Cricket World Cups for Sri Lanka since bursting onto the scene in 2007. That tournament saw "Slinger Malinga", as he is affectionately known, famously take four wickets in four balls against South Africa.
Now 35 years old, Malinga has made the Lions' 2019 Cricket World Cup squad and will have the opportunity to wreak more havoc with his dangerous fast bowling.
8. Allan Donald, South Africa (38 Wickets)
South Africa's Allan Donald was infamously run out in the 1999 Cricket World Cup semifinal against Australia. However, he was a steady performer with the ball for the Proteas.
Donald took 38 Cricket World Cup wickets between 1992 and 2003 for the Proteas. He was never able to atone for his 1999 mistake and win a World Cup for South Africa but nevertheless remains one of their most distinguished cricketers of all time.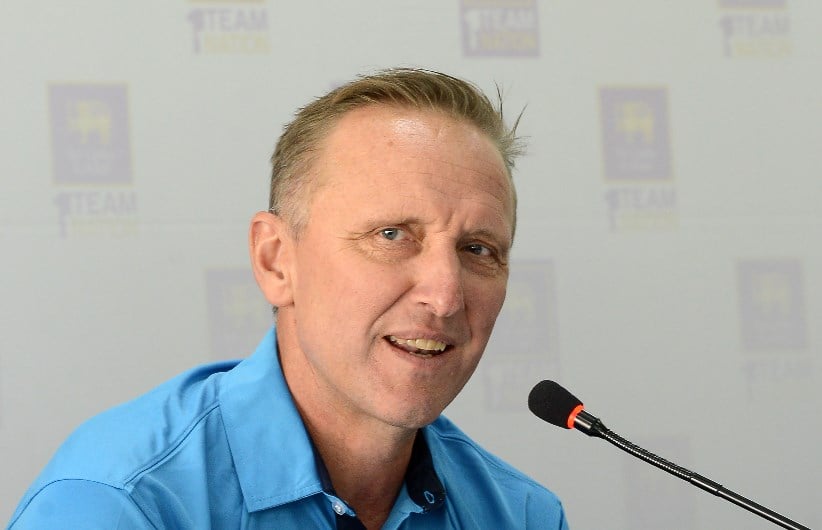 9. Jacob Oram, New Zealand (36 Wickets)
New Zealand all-rounder Jacob Oram was an important figure for the Black Caps between the 2003 and 2011 Cricket World Cup tournaments. Oram took 36 Cricket World Cup wickets at an impressive average of 21.33.
Oram played a key role as New Zealand eliminated South Africa from the quarter-finals of the 2011 Cricket World Cup. He took his tournament best figures of 4-39 but the Black Caps lost their next match to Sri Lanka and missed out on the chance to claim a first World Cup title in the final.
10. Daniel Vettori, New Zealand (36 Wickets)
Former New Zealand captain Daniel Vettori is another player who has been instrumental with the ball for them. Having acquired his first taste of Cricket World Cup action in 2003, he stuck around long enough to play in the Black Caps' 2015 final defeat to Australia.
Although the slow left-arm orthodox spinner was unable to lift the Cricket World Cup title, his 36 wickets at an average of 32.44 were invaluable for New Zealand.
Who to watch out for in the 2019 Cricket World Cup
Lasith Malinga has the chance to move higher up the list having made Sri Lanka's Cricket World Cup squad. The Lions will play at least nine matches in the 2019 Cricket World Cup and the fast bowler may even find himself among the all-time top three wicket takers by the end of the tournament if his luck is in.
New Zealand vice-captain Tim Southee meanwhile could break into the top 10 if he repeats his fine form from his previous Cricket World Cup tournaments 2011 and 2015. Southee took 33 wickets in both combined including an incredible 7-33 against England in the last Cricket World Cup.
Most Cricket World Cup Wickets Statistics
| Player | Country | Span | Mat | Inns | Overs | Mdns | Runs | Wkts | BBI | Ave | Econ | SR | 4 | 5 |
| --- | --- | --- | --- | --- | --- | --- | --- | --- | --- | --- | --- | --- | --- | --- |
| GD McGrath | Australia | 1996-2007 | 39 | 39 | 325.5 | 42 | 1292 | 71 | 7/15 | 18.19 | 3.96 | 27.5 | 0 | 2 |
| Muttiah Muralitharan | Sri Lanka | 1996-2011 | 40 | 39 | 343.3 | 15 | 1335 | 68 | 4/19 | 19.63 | 3.88 | 30.3 | 4 | 0 |
| Wasim Akram | Pakistan | 1987-2003 | 38 | 36 | 324.3 | 17 | 1311 | 55 | 5/28 | 23.83 | 4.04 | 35.4 | 2 | 1 |
| WPUJC Vaas | Sri Lanka | 1996-2007 | 31 | 31 | 261.4 | 39 | 1040 | 49 | 6/25 | 21.22 | 3.97 | 32.0 | 1 | 1 |
| Z Khan | India | 2003-2011 | 23 | 23 | 198.5 | 12 | 890 | 44 | 4/42 | 20.22 | 4.47 | 27.1 | 1 | 0 |
| J Srinath | India | 1992-2003 | 34 | 33 | 283.2 | 21 | 1224 | 44 | 4/30 | 27.81 | 4.32 | 38.6 | 2 | 0 |
| SL Malinga | Sri Lanka | 2007-2015 | 22 | 21 | 170.4 | 7 | 908 | 43 | 6/38 | 21.11 | 5.32 | 23.8 | 1 | 1 |
| AA Donald | South Africa | 1992-2003 | 25 | 25 | 218.5 | 14 | 913 | 38 | 4/17 | 24.02 | 4.17 | 34.5 | 2 | 0 |
| JDP Oram | New Zealand | 2003-2011 | 23 | 23 | 182.2 | 21 | 768 | 36 | 4/39 | 21.33 | 4.21 | 30.3 | 2 | 0 |
| Daniel Vettori | New Zealand | 2003-2015 | 32 | 31 | 281.3 | 12 | 1168 | 36 | 4/18 | 32.44 | 4.14 | 46.9 | 2 | 0 |
2019 Cricket World Cup Previews & Tips