Players Championship Darts Winners List - Champions, Runners-up & Final Scores
Full list of the Players Championship Darts champions
Michael van Gerwen leads the way with six titles
Phil Taylor has three victories to his name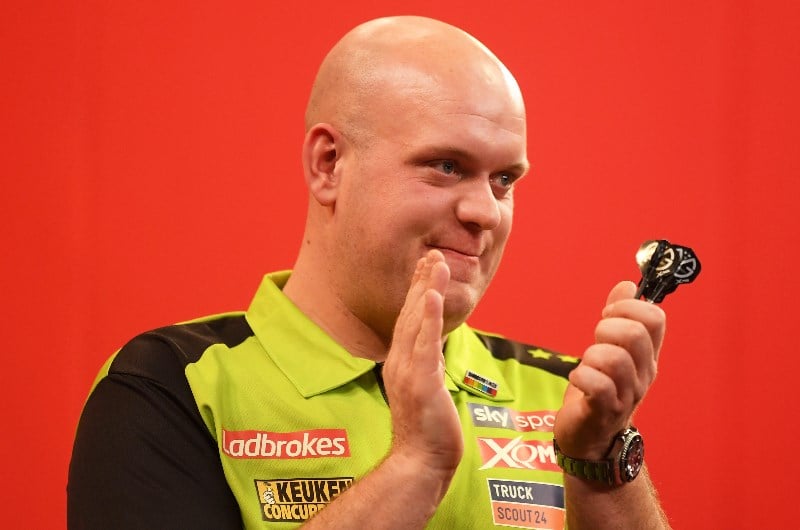 Michael Van Gerwen has won six titles (Getty Images)
The Players Championship was first held in 2009 with Phil Taylor beating Robert Thornton 16-9 in the inaugural final.


The tournament, which features qualifying via the PDC Order of Merit, pits the season's top 64 performers together in the final.
Michael van Gerwen has won the most Players Championship Finals titles with six titles. Phil Taylor is next best with three titles.

Van Gerwen is the defending champion after defeating Gerwyn Price in the 2019 final and Mervyn King in the 2020 final.
Players Championship Darts Winners
| Year | Champion (final average) | Score | Runner-up (final average) | Prize Money | Venue |
| --- | --- | --- | --- | --- | --- |
| 2020 | Michael van Gerwen (104.98) | 11-10 | Mervyn King (99.78) | £500,000 | Ricoh Arena, Coventry |
| 2019 | Michael van Gerwen (97.92) | 11–9 | Gerwyn Price (96.48) | £500,000 | Butlins Resort, Minehead |
| 2018 | Daryl Gurney (95.61) | 11–9 | Michael van Gerwen (100.20) | £460,000 | Butlins Resort, Minehead |
| 2017 | Michael van Gerwen (105.50) | 11–2 | Jonny Clayton (94.64) | £460,000 | Butlins Resort, Minehead |
| 2016 | Michael van Gerwen (108.34) | 11–3 | Dave Chisnall (99.24) | £400,000 | Butlins Resort, Minehead |
| 2015 | Michael van Gerwen (100.32) | 11–6 | Adrian Lewis (89.17) | £300,000 | Butlins Resort, Minehead |
| 2014 | Gary Anderson (101.01) | 11–6 | Adrian Lewis (95.37) | £300,000 | Butlins Resort, Minehead |
| 2013 | Michael van Gerwen (102.45) | 11–7 | Phil Taylor (102.64) | £250,000 | Butlins Resort, Minehead |
| 2012 | Phil Taylor (103.57) | 13–6 | Kim Huybrechts (91.70) | £250,000 | Butlins Resort, Minehead |
| 2011 (Dec) | Kevin Painter (96.28) | 13–9 | Mark Webster (93.31) | £250,000 | Doncaster Dome, Doncaster |
| 2011 (Feb) | Phil Taylor (97.01) | 13–12 | Gary Anderson (96.31) | £250,000 | Doncaster Dome, Doncaster |
| 2010 | Paul Nicholson (92.75) | 13–11 | Mervyn King (89.74) | £250,000 | Circus Tavern, Purfleet |
| 2009 | Phil Taylor (98.04) | 16–9 | Robert Thornton (88.52) | £200,000 | Circus Tavern, Purfleet |