League of Legends Weekend Preview (March 18-19)
Preview of the League of Legends weekend action
Tips and predictions for the key games
Watch LoL online at Stake.com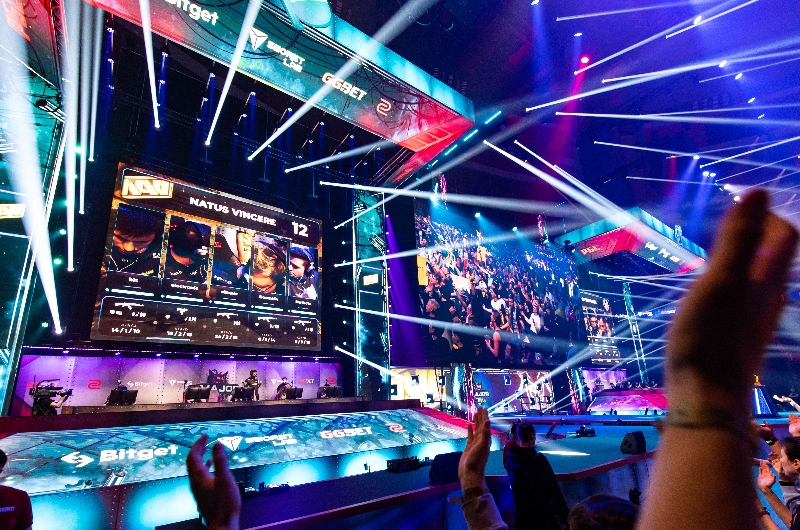 Team G2 Esports (Getty Images)
LNG Esports vs Invictus Gaming (LPL)

Team Vitality vs SK Gaming (LEC)

G2 Esports vs KOI (LEC)
The League of Legends (LoL) esports season is chock-full of regional leagues and matches within those leagues.
Most regional leagues are going through the Spring Season, and there are many matches from some of the biggest leagues in LoL esports to watch out for this weekend.
We preview three of the biggest LoL esports matches.
LNG Esports vs Invictus Gaming (LPL)
The League of Legends Pro League is one of the most competitive league in LoL esports and is different from many others because it includes 17 teams.
With 13 game weeks done, LNG Esports are looking healthy in third place on the standings. This weekend, they face an Invictus Gaming side that has struggled for consistency all season.
Invictus Gaming have won seven and lost seven games this season – they've also lost their last two matches in the league, which isn't the best preparation before a tough match against LNG Esports. In fact, they've lost three of their last five matches.
On the other hand, LNG Esports have only lost three matches all season. They've put in some underwhelming performances recently, but they should have too much in the tank for Invictus Gaming.
Their Jungler, Tarzan, has been phenomenal this season, with 2.64 kills, 2.04 deaths, and 9.54 assists per match this season.
No one in the Invictus Gaming roster has managed to put in similar numbers. Even Wink, with a decent KDA ratio of 3.94, has averaged more deaths (2.29) than kills (1.23) per game.
Team Vitality vs SK Gaming (LEC)
Many LoL esports consider the LEC the most competitive non-South Korean regional league. It has also undergone many changes this season by including the MENA and CIS nations besides the European nations.
There has also been a change in the format of the competition. The league now has winter split, which isn't typical among most other LoL leagues. It wasn't part of the LEC either before the new changes. Let's now move on to the matches on show this weekend.
Team Vitality vs SK Gaming is arguably the LoL match of the weekend. Team Vitality are sitting on top of the LEC alongside SK gaming. Both sides have won their three games so far this season.
When the two sides met last season, SK Gaming came out on top, so they have the psychological edge. Team Vitality has also lost the match before the one against SK Gaming, so it could've just been a strange period for the side because they've done well since that match.
SK Gaming have been solid recently. A hard-fought 3-2 loss to MAD Lions in recent weeks showed that even when they lose, they take the opposition to the distance.
No support player has been as impressive as SK Gaming's Doss this season. He has averaged 10.09 assists this season, which is a remarkable return. It'll be interesting to see how Team Vitality attempt to nullify his impact on the game.
Team Vitality's support Kaiser has been quite impressive himself, with 10.05 assists per game. It's not often that two support players wield such an influence on the outcome of a match.
This one's really hard to pick, but Team Vitaly finally seem like a suitable match-up for SK Gaming, which is why the latter should edge this match.
G2 Esports vs KOI (LEC)
The final preview in this piece will also look at a LEC game. G2 Esports were the winter playoffs winners and KOI were semifinalists.
The two sides had met in Round 1 of the winter playoffs; on that occasion, G2 were too strong for KOI and won 3-1. G2 will go into this match as the favorites and for good reason.
They've won two and lost one this season, but they're a formidable force when they play to their full potential. KOI, on the other hand, are a much better team than the 1-2 win-loss record suggests, but they never really light the league season on fire – they're usually much better in the playoffs.
G2 Esports have the excellent bot laner Han Sama on their roster. He has averaged 5.21 kills and 6.38 assists per match this year, which is a remarkable return. KOI will have a difficult job keeping him quiet. Their own bot laner Comp has done reasonably well this year with 3.58 kills and 5.21 assists per season.
G2 Esports look far too strong for KOI. KOI also don't seem to have anyone in their roster who can slow G2 down. On paper, there's a clear winner in this match.