Ballon d'Or Winner 2019 Betting Tips - Virgil Van Dijk favourite to win the top prize
Virgil Van Dijk is well-placed to become the first defender since 2006 to win the Ballon d'Or
Van Dijk was integral to Liverpool's Champions League victory (Getty Images)

Ballon d'Or Winner 2019 Betting Tips
The Ballon d'Or is an annual prize awarded by French football magazine 'France Football'. The award is given out to the best football player of the previous 12 months and is voted for by football journalists, coaches and international football captains.

The prize is seen as one of the most prestigious in football, with players from all of Europe's elite clubs often competing for the trophy.

2018 was a big year for the Ballon d'Or, with Luka Modric finally bringing to an end a decade of dominance from Lionel Messi and Cristiano Ronaldo. The two players had traded the trophy back and forth since 2007, each of them winning it a record five times.


Ballon d'Or 2019 Winner Odds

The Ballon d'Or 2019 candidates looks to be the most diverse in recent memory, with players from a variety of different positions in contention.
Virgil van Dijk has firmed to 1.40 with Lionel Messi drifing to 2.75.
Alisson Becker, Cristiano Ronaldo, Sadio Mane and Mohamed Salah might have to wait until 2020. All Ballon d'Or 2019 winners odds from
bet365
and correct on 9 October 2019.
| Player | Odds |
| --- | --- |
| Virgil van Dijk | 1.40 |
| Lionel Messi | 2.75 |
| Alisson Becker | 21.00 |
| Cristiano Ronaldo | 21.00 |
| Sadio Mane | 26.00 |
| Mohamed Salah | 21.00 |
| Eden Hazard | 67.00 |
| Kylian Mbappe | 67.00 |
| Raheem Sterling | 51.00 |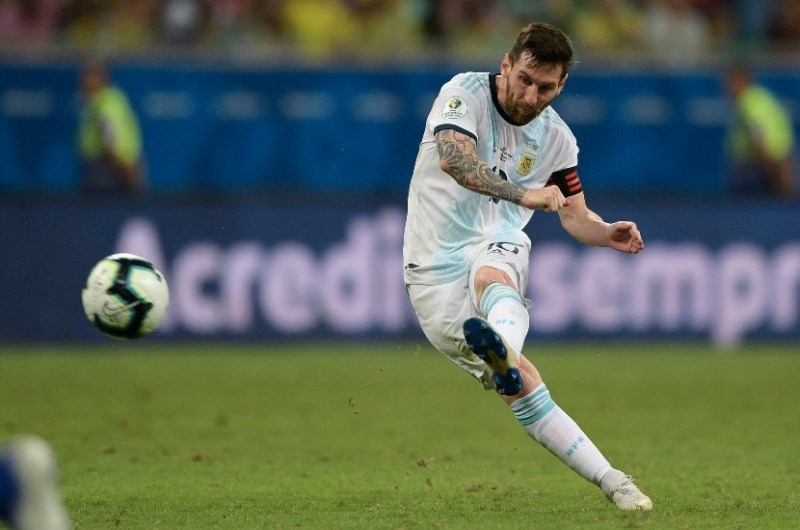 Ballon d'Or 2019 Betting Tips


The market for the Ballon d'Or 2019 is dominated by Liverpool players, with four of the top six favourites from the Anfield club. This is a result of their impressive UEFA Champions League victory back in May, with centre-back Virgil Van Dijk favourite for the prize.

The Dutch defender's nearest challenger is five-time winner Lionel Messi. Messi led Barcelona to the La Liga title, was Europe's golden boot winner but failed to truly make an impact in either the Champions League or the Copa America for Argentina.

Van Dijk was the driving force behind Liverpool's Premier League success, taking the club to their highest ever points title, just one point behind champions Manchester City.

It was his success in the Champions League that will truly put him in the spotlight though, with his assured performances throughout the tournament being one of the key factors in Liverpool's eventual victory.

He has also played a key role in rebuilding the Netherlands international team. His experience helped secure them their place in the first-ever UEFA Nations League final, defeating world-cup semi-finalists, England on the way, before losing to a Cristiano Ronaldo inspired Portugal in the final of the competition.

One thing that could stand in Van Dijk's way is the fact that the Ballon d'Or has a history of going to more attacking players, with Italy's Fabio Cannavaro being the only defender to have won the prize in the 21st century back in 2006.
It is also worth noting that if Van Dijk does win the prize, he will be the first Premier League player to do so since Cristiano Ronaldo won in 2008 when he was playing for Manchester United.
While Van Dijk may not present the best value at odds of 1.40 with
Bet365
, it is difficult to look past him winning the Ballon d'Or 2019.
Football Previews & Tips