Top 10 Premier League Teams ranked by longest home unbeaten streak
Liverpool's unbeaten Premier League run recently ended, but Reds remain high in this Top 10
Chelsea, Arsenal, Manchester United and Manchester City also make Premier League's top unbeaten streaks
Get the Top 10 ranked Premier League teams based on their longest unbeaten run at home!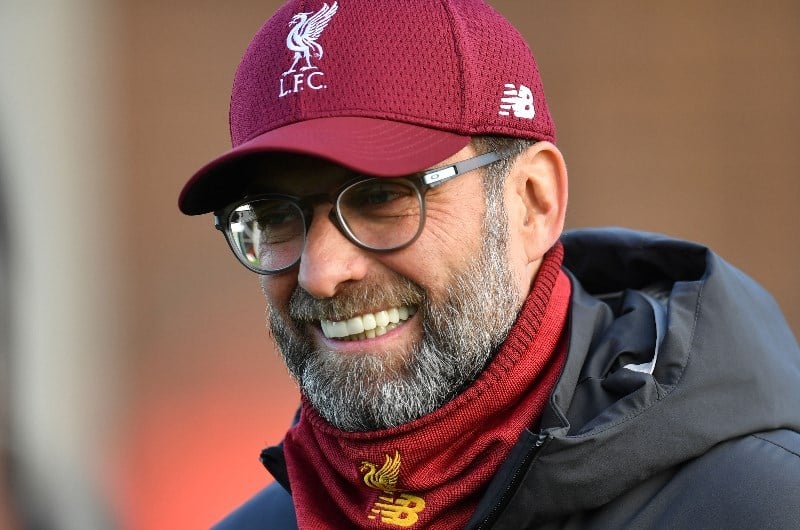 Liverpool manager Jurgen Klopp (Photo: Getty Images)
Liverpool's lengthy unbeaten run at Anfield recently ended, with a 1-0 loss to Burnley earlier this month bringing to an end a 68-game unbeaten streak in the Premier League - a run that stretched back to the spring of 2017.
But how does that compare to the longest home unbeaten streaks of the rest of the English top flight?
Chelsea's staggering 86-game run comes top of the table and stands out from the crowd. But did you know that, outside of those teams who have won the title, Newcastle United have the best home run with 26 consecutive games unbeaten at St James's Park?
Spread betting firm
Spreadex
have worked out the longest home unbeaten runs of every single side currently in the Premier League...
10. Leeds United - 16 games (August 30th 1993 to April 17th 1994)
Despite a long time away from the top flight, Leeds make it into the top 10 with a 16-game unbeaten streak at Elland Road.
As with Newcastle, you have to go back some way – the record is contained to the 2nd ever season of the rebrand, and was ended by Manchester United.
9. Everton – 17 games (January 12th 2013 to December 14th 2013)
Everton's 17-game unbeaten streak – beginning with a goalless draw against Swansea, and culminating in a 4-1 win over Fulham, before slumping to a 1-0 loss to Sunderland – means it is the shortest of the six sides never to be relegated from the Premier League.
8. Tottenham Hotspur - 19 games (August 20th 2016 to May 14th 2017)
Tottenham's 2016/17 campaign saw them unbeaten at home in their final season at White Hart Lane. Yet it wasn't enough for them to win the league, finishing seven points shy of Antonio Conte's Chelsea.
Any hopes of extending that record into the next season were then dashed as they lost their first 'home' game – at Wembley – 2-1 to the defending champions.
7. Leicester - 20 games (October 24th 2015 to October 22nd 2016)
Could it be any other period? After being walloped 5-2 at home to Arsenal, Leicester failed to lose in their next 15 fixtures at the King Power Stadium, a run that saw them sweep to the title.
They came crashing back down to earth in 2016/17, however. After five further unbeaten games at home, the Foxes suffered a 2-1 defeat to West Brom.
6. Newcastle United - 26 games (February 23rd 1994 to April 8th 1995)
A throwback to when Newcastle weren't potential relegation candidates, but title contenders under Kevin Keegan. One of the oldest records, starting in the 2nd season of the Premier League, the Magpies have the best run of any team not to win the title.
5. Arsenal - 32 games (May 7th 2003 to January 23rd 2005)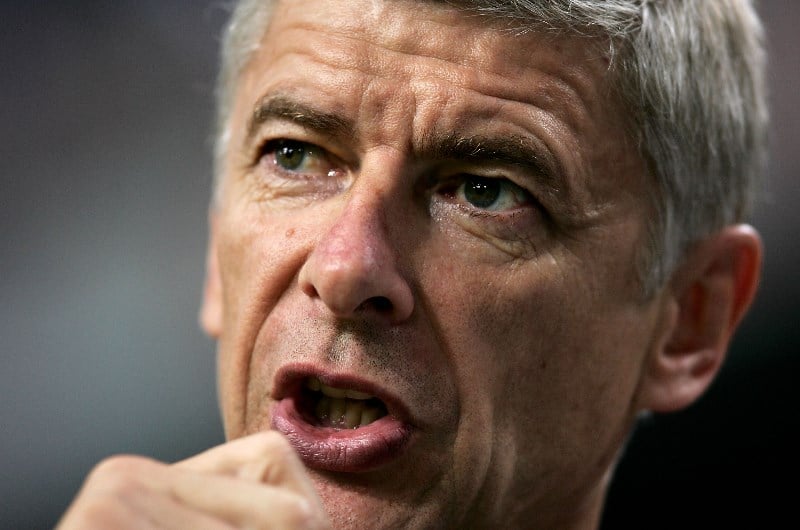 The Invincibles. Arsenal's impressive run under Arsene Wenger started with a 6-1 win against Southampton at the tail end of the 02/03 camapign and went all the way through 03/04, with their final home victory a 1-0 run-out against Newcastle.
And then, heartbreak. Already the era of the Invincibles had been ended by Man United. Alex Ferguson and co. did it again to the Gunners' home record a few months later, a brace from Cristiano Ronaldo helping them to a 4-2 win.
4. Manchester United - 36 games (December 26th 1998 to December 2nd 2000)
Right up the rear of their rivals, Man United carried their fearsome form at Old Trafford into the new millennium, through the latter half of their treble-winning season into their 3rd consecutive title in 00/01.
United also have another remarkable run under their belt – a 35-game stretch from December 1994 to November 1996.
3. Manchester City - 37 games (December 26th 2010 to December 1st 2012)
Quite a drop off from 2nd place, Man City pick up bronze with a home unbeaten run that fell a few weeks shy of 2 years.
It will stick in the craw of City fans that the streak was shut down by Man United, courtesy of an injury time strike from Robin van Persie.
2. Liverpool - 68 games (May 7th 2017 to January 17th 2021)
Even during the empty era of the pandemic, the ghosts of Anfield made sure that Jurgen Klopp's Liverpool never walked alone.
Their silver medal-winning performance is bookended by goalless draw against Southampton and and Man United, before being nixed by an 83rd minute Burnley penalty mid-week.
1. Chelsea – 86 games (March 20th 2004 to October 5th 2008)
The kind of record that may never get broken, this particular run stretched across SIX separate seasons, Chelsea's 1st and 2nd ever Premier League titles, and the tenures of Claudio Ranieri, Jose Mourinho and Luiz Felipe Scolari.
Liverpool can take some glee in the fact that, though they may not have matched the Blues' record, they did end it on 26th October 2008 with a 1-0 win a Stamford Bridge.