Tournament Winner Preview & Tips: Top four chances hard to separate
Spain were unbeatable between 2008 and 2012 and can do the business once again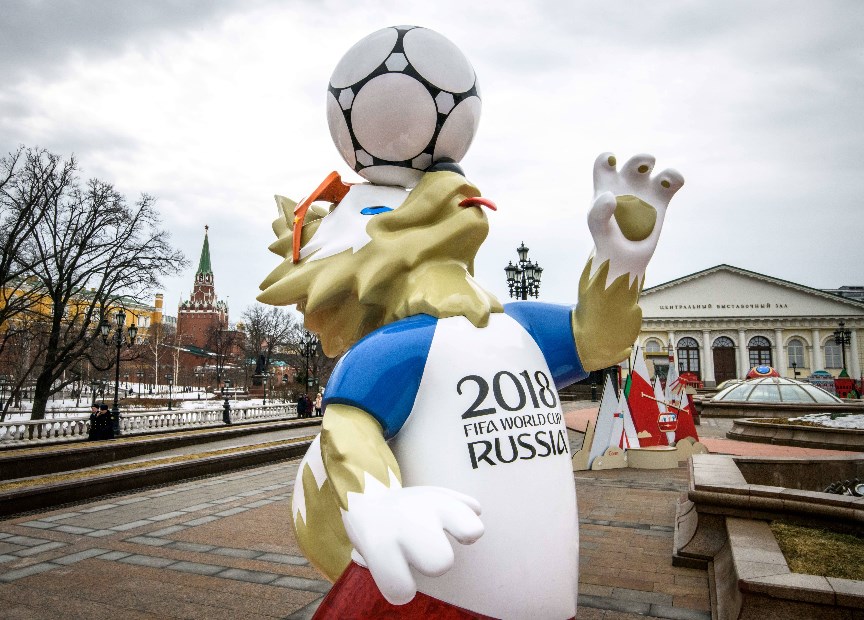 2018 FIFA World Cup Winner Preview & Betting Tips
Selecting the World Cup winner more than two months before the competition kicks-off is risky business but let's give it our best shot. The usual suspects lead the way in the betting markets with Brazil and Germany equal favourites at 5.50, Spain and France close behind at 7.00, with Argentina, Belgium, England and Portugal next best.
There were some high profile casualties that won't be in Russia, most notably Italy, the Netherlands and Chile. There are two ways to choose a World Cup winner. The first is looking at why and how a team can win, the second is arguing why a team won't win. I think that's more fun, so let's start trying to eliminate some of the contenders.
Portugal - 28.00
The 2016 European Champions defeated France on home soil to win their first major tournament and provide Cristiano Ronaldo with yet another milestone. Ronaldo has carried his nation on his shoulders before and will attempt to do so in Russia. Every time he is written off or another decline is predicted, Ronaldo comes back with phenomenal performances, goals and Ballon d'Or awards.
Much will depend on Portugal's first game against Spain, a heavy defeat could be catastrophic but a positive result will be a huge confidence boost. The cracks in an ageing central defence started to appear at the failed 2017 Confederations Cup campaign and haven't been resolved, a major concern for Portugal's chances in Russia.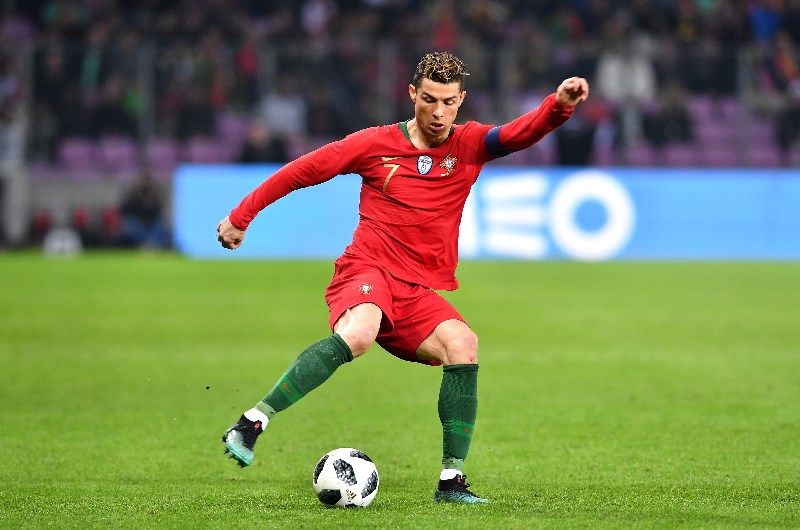 Manager Fernando Santos selected 20-year-old Rúben Dias for the recent friendlies but an injury forced his withdrawal. With 35-year-old Pepe already injured, that left Santos with José Fonte (34), Bruno Alves (36), Rolando (32) and Luís Neto (29), hardly a bunch that inspires confidence. The uncertainty surrounding an aging and susceptible central defence is the main reason Portugal could struggle in Russia.
Why Portugal will win: Ronaldo
Why Portugal will lose: Weak and ageing central defence

England - 21.00
The Three Lions had no problems qualifying from an easy group and haven't lost in their previous four friendlies against Germany, Brazil, Netherlands and Italy. Gareth Southgate doesn't seem to know what his best team is however, particularly in regards to goalkeeper and central defence. It's a worrying sign with time running out to decide which 23 players to take to Russia.
England will be desperate for Harry Kane to get back to full fitness. The Tottenham striker has scored over 20 league goals in his past three seasons to emerge as one of the most potent goal scorers in football. Raheem Sterling is having an outstanding season and Dele Alli could force his way into the squad, but it would be a huge surprise if England challenges for the World Cup.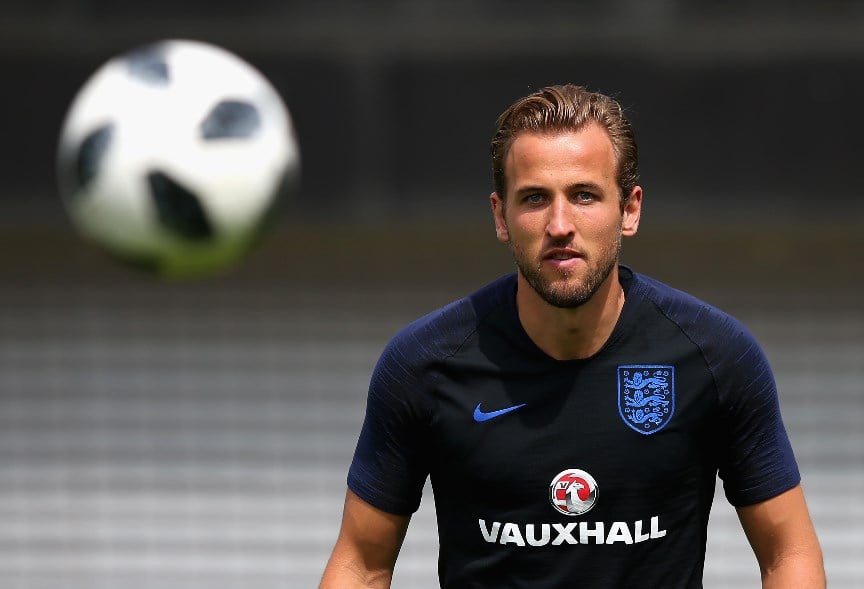 Group G is certainly navigable for England as they play against Tunisia and Panama before meeting Belgium. Beating Tunisia and Panama should be realistic expectations which could ease the pressure against Belgium. In the knockout stages however, England's uncertainty in defence and mental fragility could be their undoing.
Why England will win: Harry Kane
Why England will lose: Losing mentality
Belgium - 13.00
Belgium have had a golden generation for some years now but have been unable to threaten on the international stage. Previous manager Marc Wilmots was the main problem as he didn't possess the tactical ability or man management skills to get the best out of squad including Thibaut Courtois, Vincent Kompany, Radja Nainggolan, Kevin De Bruyne, Eden Hazard and Romelu Lukaku to name a few.
Spanish manager Roberto Martínez has been in charge since August 2016 but it remains to be seen if he can get the best out of Belgium. The Red Devils have a top quality starting XI that can match most teams in Russia, the big question is if Martínez can get them playing to their full ability. The talent is certainly there but it feels like we have been here before.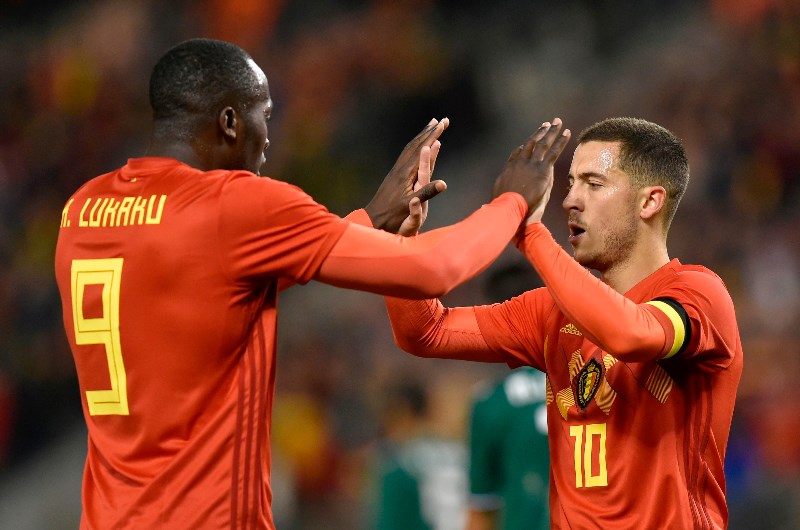 The expectations for Belgium in Russia 2018 is the same as Brazil 2014 and France 2016 where they were highly fancied only to disappoint in crunch time. Can they get past the mental hurdle and is Martínez the manager to make it happen? I want Belgium to do well and they should be fantastic to watch, but doubts over their mentality and manager is hard to ignore.
Why Belgium will win: Golden generation including Kevin De Bruyne
Why Belgium will lose: Roberto Martínez
Argentina - 11.00
World Cup finalists in 2014, the Lionel Messi inspired Argentina have faced the same dilemma for many years, an overloaded attack and concerns surrounding their goalkeeper and defence. Struggling their way through South American qualification, the Albiceleste only secured their ticket to Russia in the final match with a 3-1 win in Ecuador courtesy of a Messi hat-trick.
New manager Jorge Sampaoli hasn't had enough time to transmit his fast-paced, high pressing and attacking approach to the squad and he may find it difficult to find the right balance. The recent 6-1 thrashing at the hands of Spain with Messi out injured highlighted many of the concerns surrounding Argentina and forced many to dismiss their World Cup aspirations.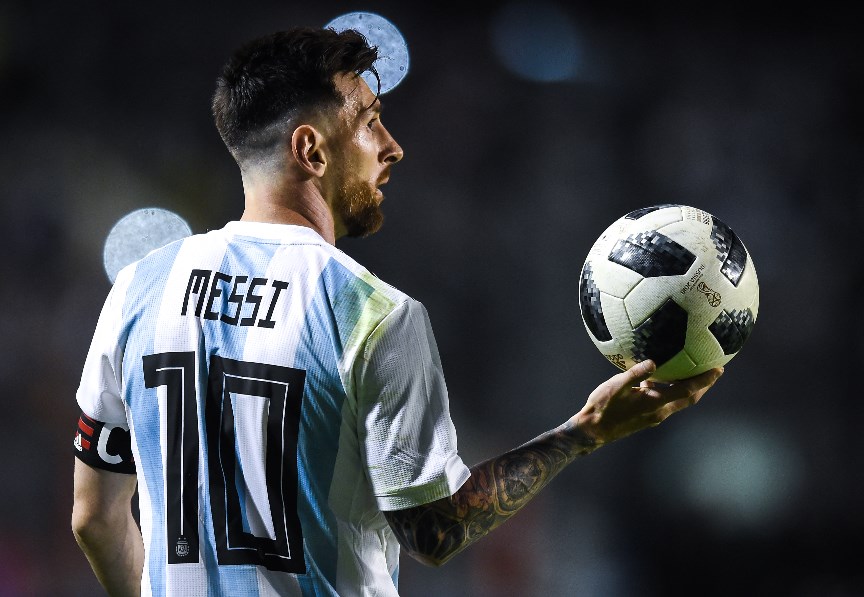 Messi can be the difference maker however and his supporting cast are some of the finest attackers in football. Sergio Agüero, Gonzalo Higuaín, Paulo Dybala and Mauro Icardi are all having great seasons but it's the backline that concerns. The defence against Spain consisted of Nicolás Otamendi, Marcos Rojo, Nicolás Tagliafico and Fabricio Bustos, hardly a defence that will worry the big guns.
Why Argentina will win: Lionel Messi
Why Argentina will lose: Weak defence
France - 8.00
France have a world class squad including some of the most exciting young players in world football. Antoine Griezmann was the leading scorer at Euro 2016 and is now joined in attack by the likes of Ousmane Dembélé and Kylian Mbappe. With a strong spine of Hugo Lloris, Raphael Varane, Samuel Umtiti, N'Golo Kante and Paul Pogba, it's easy to see why there is so much optimism surrounding Les Bleus.
Losing against Portugal in the Euro 2016 final in Paris hurt French pride and may have exposed the managerial limitations of Didier Deschamps. His team selections have been questionable, his tactics appear lacking, he is often criticised for having no plan B and there have been concerns about arrogance and complacency under his leadership.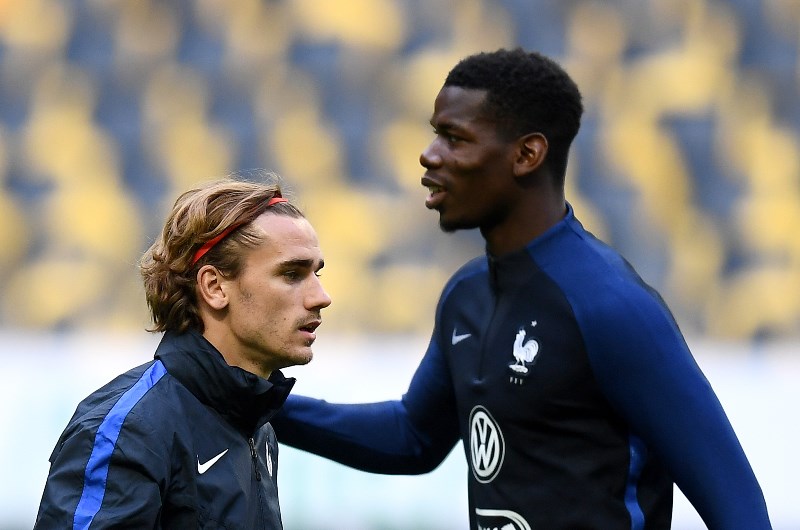 Recent results have also been worrying after being held by Belarus and Luxembourg in qualifying and blowing a 2-0 lead against Colombia. The talent is there, but the concerns about Deschamps and his ability to lead this generation to victory against the best teams in the world are too much for me to overcome.
Why France will win: Golden generation including Paul Pogba and Antoine Griezmann
Why France will lose: Didier Deschamps
Spain - 7.50
Spain rose to world dominance in 2008 by winning the European Championship followed by the 2010 World Cup and another European title in 2012. Luis Aragonés was the instigator of that success with Vicente del Bosque keeping the ball rolling before disappointing campaigns at the 2014 World Cup and 2016 European Championships.
Former U-19 and U-21 boss Julen Lopetegui is now in charge of La Roja and one could argue his squad is just as devastating as the one that conquered world football between 2008 and 2012. Led by the likes of David De Gea, Sergio Ramos, Gerard Pique, Sergio Busquets, Thiago Alcantara, Andres Iniesta, David Silva, Isco and Diego Costa, there is every chance Spain can challenge for the World Cup.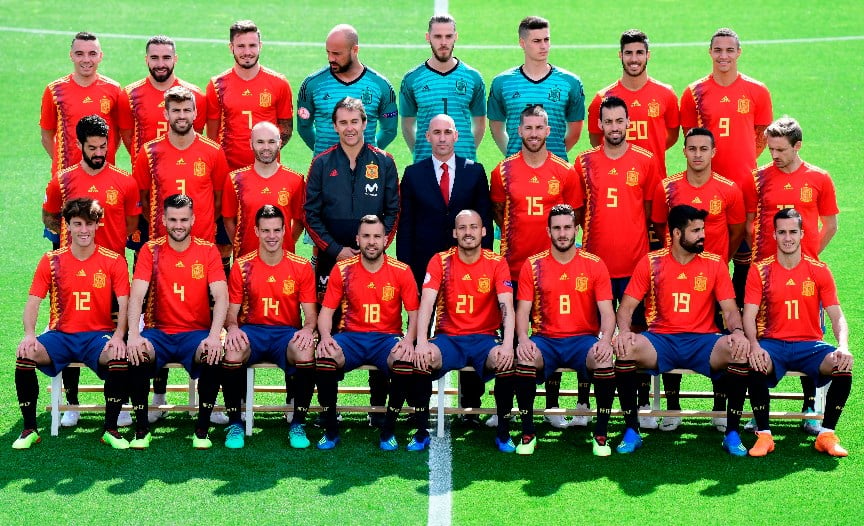 Spain's effective high press, technical ability and rapid ball movement were in full effect in their recent 6-1 defeat against a Messi-less Argentina. One game shouldn't distort the big picture, but if La Roja can get close to replicating their previous tournament winning form there is no reason they can't prevail in Russia.
Why Spain will win: Winning mentality and rejuvenated squad
Why Spain will lose: _______________
Germany - 6.00
The reigning World Champions have a squad stacked with top players managed by Joachim Löw who has been at the helm since July 2006. Miroslav Klose might be gone and Mario Gomez at the end of his international career but Timo Werner has emerged as the next striker in line to represent Die Mannschaft. The 22-year-old has a big future and will be one to watch in Russia.
Most of the 2014 squad are still active including Bayern Munich teammates Manuel Neuer, Mats Hummels, Jérôme Boateng, Joshua Kimmich and Thomas Müller. There are no weaknesses in the German squad despite many being unfamiliar with left-backs Jonas Hector and Marvin Plattenhardt. Toni Kroos remains one of the best central midfielders in football and he is a vital part of the team.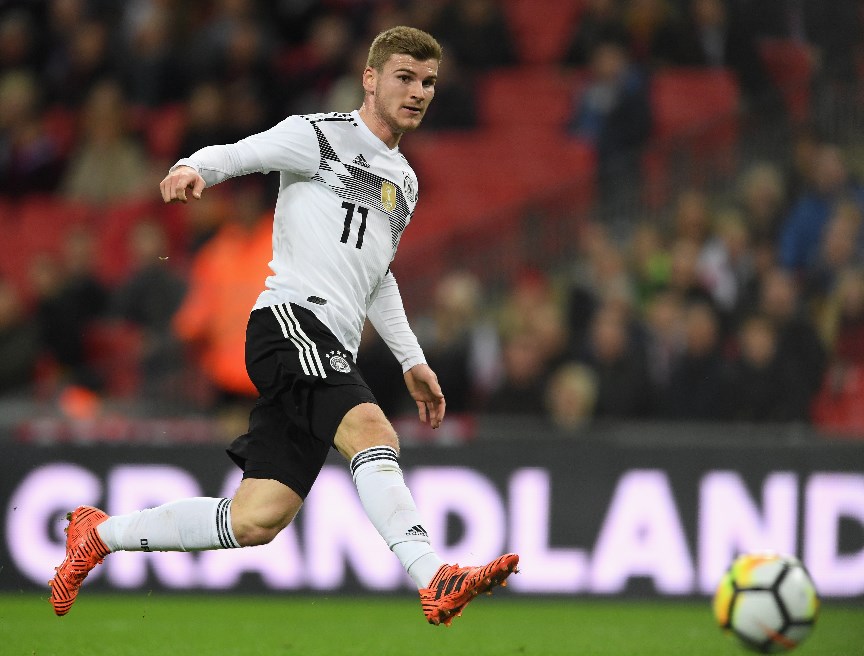 Löw has so much talent at his disposal that he can change tactics from game to game and during games. The Germans are well aware that complacency and overconfidence could be their biggest enemies and are doing everything possible to eliminate those thoughts. Recent friendly results against Spain (1-1) and Brazil (0-1) may not appear promising, but with Löw fielding a largely second string side against Brazil the Germans feel it will be a different story next time around.
Why Germany will win: Winning mentality and Joachim Löw
Why Germany will lose: Winning back-to-back World Cup's hasn't been done since Brazil in 1958 & 1962.
Brazil - 5.50
The five-time World Cup winners are favoured every four years and it's no different in Russia. The 2014 World Cup on home soil ended in disaster after a 7-1 semi-final thrashing at the hands of Germany, with many Seleção supporters hoping that particular capitulation was simply a result of too much expectation from a football mad nation.
Brazil were struggling under former manager Dunga, but since Tite took over they have lost just once in 19 matches, scoring 42 goals and conceding just five. He has managed to make the team difficult to break down with an organised and settled defence able to combine with the attacking weapons at his disposal.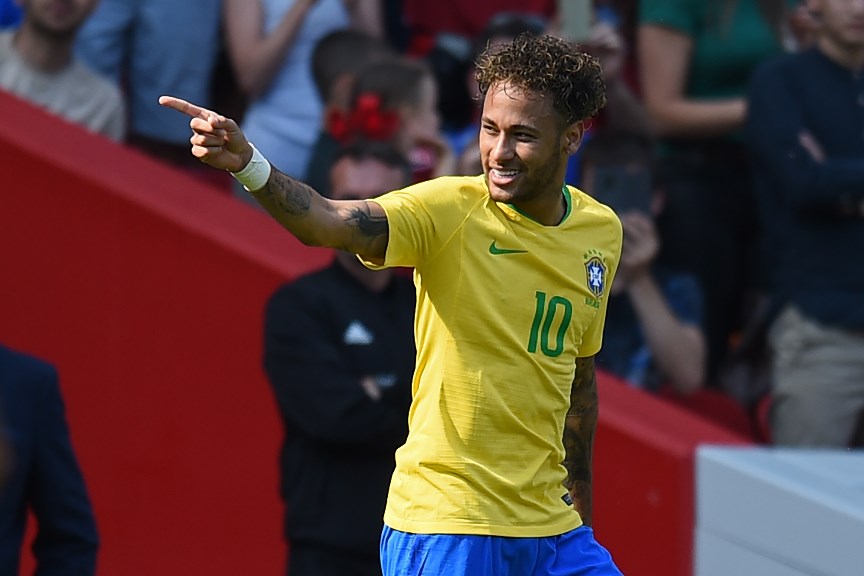 The big question is whether Neymar will be fully fit for Russia. He will be vital to their chances of success but the squad still possesses enough talent to go all the way. Alisson and Ederson are exceptional goalkeepers with Thiago Silva, Miranda and Marquinhos top class central defenders. Full-backs Dani Alves and Marcelo complete a fearsome defensive line that is provided cover by a strong midfield.
Casemiro and Fernandinho will do the dirty work to allow the flair players such as Neymar, Willian, Philippe Coutinho, Roberto Firmino and Gabriel Jesus to tear the opposition apart. Brazil's squad is significantly stronger than the ones that competed at the last two World Cups. Fred and Jo anyone? Brazil deserve favouritism and it would be no surprise if they lifted the Jules Rimet Trophy on 15 July.
Why Brazil will win: World Cup pedigree & Neymar
Why Brazil will lose: Overconfidence
Tips
Spain to win the 2018 FIFA World Cup at 7.50
Upcoming Events
2022 FIFA World Cup Previews & Tips