2022 FIFA World Cup - European Qualifying Draw
The European Qualifiers draw was made on 7 December in Zurich
Seedings were based on FIFA World Rankings
Teams were split into ten groups of five or six
Matchday 1 will be played on 24-25 March 2021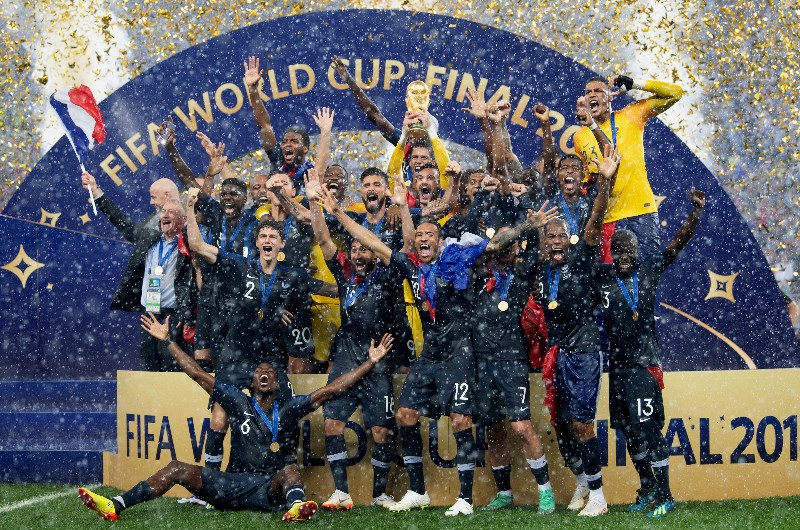 World Cup title holders France face Ukraine, Finland, Bosnia and Herzegovina & Kazakhstan in Group D (Getty Images)
The draw for 2022 FIFA World Cup qualifying was made in Zurich with each European nation able to plot their path to the tournament in Qatar.
2022 FIFA World Cup Qualifying
Group A: Portugal, Serbia, Republic of Ireland, Luxembourg, Azerbaijan
Group B: Spain, Sweden, Greece, Georgia, Kosovo
Group C: Italy, Switzerland, Northern Ireland, Bulgaria, Lithuania
Group D: France, Ukraine, Finland, Bosnia and Herzegovina, Kazakhstan

Group E: Belgium, Wales, Czech Republic, Belarus, Estonia
Group F: Denmark, Austria, Scotland, Israel, Faroe Islands, Moldova
Group G: Netherlands, Turkey, Norway, Montenegro, Latvia, Gibraltar
Group H: Croatia, Slovakia, Russia, Slovenia, Cyprus, Malta
Group I: England, Poland, Hungary, Albania, Andorra, San Marino
Group J: Germany, Romania, Iceland, North Macedonia, Armenia, Liechtenstein
Group Stage
Teams have been split into ten groups of five or six teams. The ten group winners qualify for the 2022 World Cup.
Play-offs
The ten group runners-up will be joined by the two best group winners of the 2020/21 UEFA Nations League overall ranking that failed to qualify directly as group winners.
The 12 teams will be drawn into three play-off paths for one-off semi-finals and a final. The three path winners qualify for the World Cup.
Key Dates
Matchday 1: 24–25 March 2021
Matchday 2: 27–28 March 2021
Matchday 3: 30–31 March 2021
Matchday 4: 1–2 September 2021
Matchday 5: 4–5 September 2021
Matchday 6: 7–8 September 2021
Matchday 7: 8–9 October 2021
Matchday 8: 11–12 October 2021
Matchday 9: 11–13 November 2021
Matchday 10: 14–16 November 2021
Play-offs: 24, 25, 28, 29 March 2022
2022 World Cup: 21 November–18 December 2022