Juventus spend €117 million to lure Cristiano Ronaldo to Turin
CR7 moves to Serie A after nine years in Spain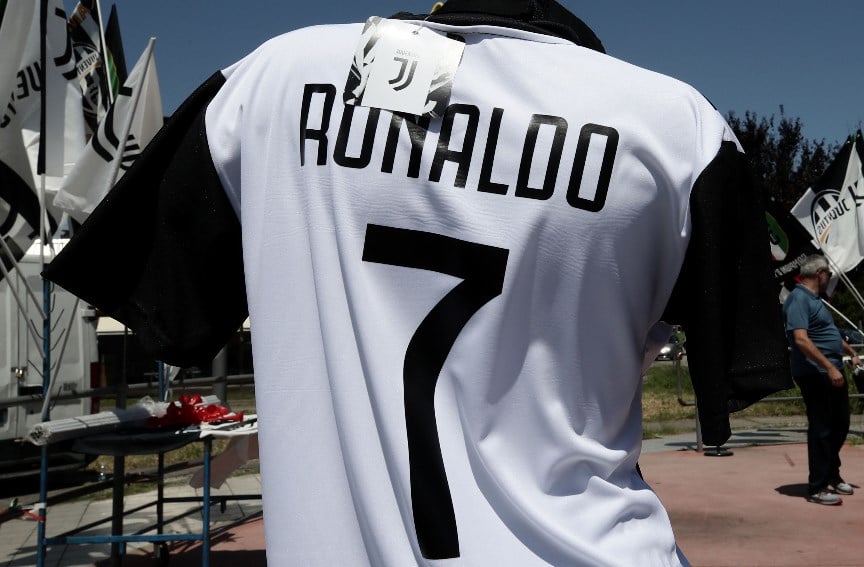 Cristiano Ronaldo has moved to Juventus in a sensational transfer from Real Madrid. (ISABELLA BONOTTO/AFP/Getty Images)
Cristiano Ronaldo completes transfer from Real Madrid to Juventus
After much speculation and gossip it has finally been confirmed. Cristiano Ronaldo has moved from Real Madrid to Juventus in a €117 million deal. It's a sensational transfer that has consequences for both clubs and the player himself. Let's break it all down.
What does this mean for Juventus?

€117m for a 33-year-old is a lot of money, but in many ways the capture of Cristiano Ronaldo is a bargain for Juventus. His physical shape and conditioning is unparalleled and he will continue to be one of the best penalty box players in the world for years to come.
The club's share price increased by 33% last week with season tickets sales predictably picking up pace as Juventus supporters start to realise what this means for the club. Many would argue that the signing is a risk, but for club president Andrea Agnelli this is a massive coup and a risk worth taking to grow the business and win the Champions League.
Ronaldo is a celebrity like no other in the football and sporting world. He has 318.3m followers on social media and if the club can use his status to their advantage, attracting new commercial partnerships and upgrading existing deals, sky is the limit in Turin.
Juventus have won seven consecutive
Serie A
titles and four straight domestic doubles, but they have been beaten in the Champions League final in two of the past four years. Ronaldo's €30m salary is hefty, but if he helps them end a 23-year wait for the Champions League it will seem like small change.
What does this mean for Cristiano Ronaldo?
The 33-year-old described it as "the moment to begin a new cycle" after nine fabulous years at the Santiago Bernabeu. Since moving to the La Liga giants from Manchester United in July 2009 for a then world record fee of €94m, the Portuguese superstar has been breaking records and scoring goals on a monumental level.
Ronaldo scored 450 goals in nine seasons at Real Madrid, winning four Champions League titles and four Ballon d'Or awards. After a slow start last season Ronaldo scored 44 goals including two goals and an assist against Juventus in Turin in the Champions League quarter-finals.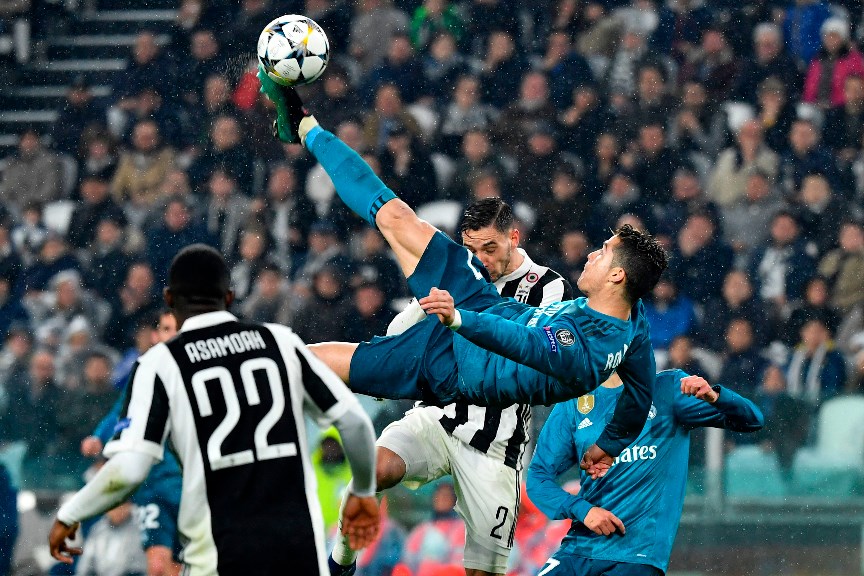 He was given a standing ovation by the Juventus supporters after scoring a magical overhead bicycle kick and will be given the adulation in Italy he craves and deserves. Ronaldo will try and add to his five Ballon d'Or's and write his name in Juventus history alongside club legends Omar Sivori, Michel Platini, Paolo Rossi, Roby Baggio, Zinedine Zidane and Fabio Cannavaro.
What does this mean for Real Madrid?
Losing manager Zinedine Zidane and Ronaldo in a short space of time was unthinkable months ago. In many ways club president Florentino Perez had no option but to accept the deal with Ronaldo wanting a move away and start a new challenge.
€117m is still a lot of money in today's market and will be used to lure another Galactico to Real Madrid. There are not many players that can ease the pain of losing Ronaldo, but Kylian Mbappe, Neymar, Harry Kane or Eden Hazard would go close.

With a new manager in Julen Lopetegui and Ronaldo no longer at the club, it could be difficult to challenge Barcelona in
La Liga
and their incredible run in the Champions League might be at an end.
Real Madrid still have Gareth Bale, Isco, Karim Benzema, Marco Asensio and Lucas Vazquez, but there is no doubt a superstar signing is needed to help ease the pain of losing such an influential player, one of the best we have ever seen on a football pitch.
Upcoming Events
Italian Serie A Previews & Tips