2019 Tour Championship Betting Tips - Brooks Koepka and Rory McIlroy positioned to succeed at East Lake
The final FedEx Cup playoff event heavily favours the top seeds in pursuit of the $15m prize
Brooks Koepka is the best player in the world and usually brings his A-game when it matters most (Getty Images)
2019 Tour Championship Golf Preview, Predictions, Betting Tips & Live Stream
Only the PGA Tour's top-30 players remain to compete in the final FedEx Cup playoff event at the Tour Championship, starting on Thursday. A new handicap scoring system has been introduced this year, which gives players incremental under-par scores the higher their seeding.
As such, top seed Justin Thomas holds a two-shot lead at 10-under par before he has swung a club. Before the first tee shot at East Lake, we take a look at the leading contenders and see where the best betting value lies.
2019 Tour Championship Betting Odds
The top-10 contenders at the 2019 Tour Championship based on their win outright odds. All odds from
bet365
and are correct on 20 August 2019.
Justin Thomas (3.40)
Patrick Cantlay (5.50)
Brooks Koepka (6.00)
Rory McIlroy (9.00)
Jon Rahm (15.00)
Patrick Reed (15.00)
Webb Simpson (21.00)
Xander Schauffele (23.00)
Dustin Johnson (26.00)
Hideki Matsuyama (34.00)
2019 Tour Championship Top Contenders
Justin Thomas (3.40)
I have been backing Justin Thomas quite a bit this summer, feeling his game post-injury was close to full strength, and he came in for us at
The Northern Trust
. But it was his mesmeric performance last time out at the BMW Championship that earns the American top billing at the Tour Championship.
As top seed at East Lake, Thomas starts at 10-under par, two shots clear of second seed Patrick Cantlay, giving him an immediate advantage to win the FedEx Cup. Based on his current form, he can convert his lead into a title-winning victory, but his odds just aren't attractive enough for me. A two- or three-shot lead in golf can easily be overturned, and there is better value available elsewhere.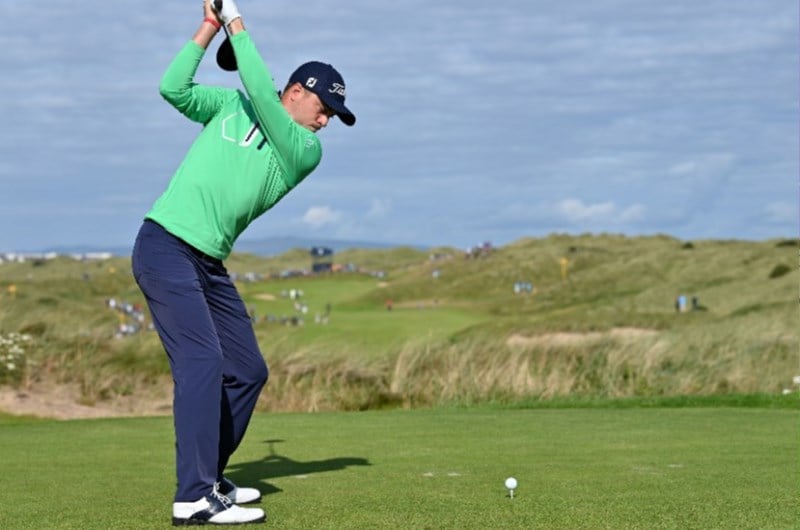 Patrick Cantlay (5.50)
Patrick Cantlay enters the Tour Championship as second seed and will start the tournament at eight-under par, two shots behind Justin Thomas but one ahead of third-seed Brooks Koepka.
The American earned this seeding following a runner-up finish at the BMW Championship, but will need to fare much better than his previous visits to East Lake when he placed tied-20th and tied-21st if he is to win the FedEx Cup. For me, there is not enough in these odds to back Cantlay, despite his starting advantage over much of the field.
Brooks Koepka (6.00)
Cometh the hour, cometh the Koepka. Brooks Koepka enters the Tour Championship after an underwhelming FedEx Cup so far, with a tied-30th at The Northern Trust and a tied-24th at the BMW Championship. Additionally, Koepka doesn't have much history at East Lake – a sixth-place in 2017 his best effort from three visits.
But when has anything as trivial as form or course history ever applied to Koepka? The fact of the matter is, when the occasion is at its biggest and he feels he has a point to prove, Koepka delivers. With the FedEx Cup trophy and $15m up for grabs and renewed doubts over his non-major form resurfacing, it is all set up for a Koepka charge.
The World No. 1 has a three-shot deficit on Thomas to overturn, which he is more than capable of achieving and it will be a target that helps to sharpen his mind. At 6.00 to win the title, I am backing Brooks to get the job done.
Rory McIlroy (9.00)
Hopes were high at the start of the 2019 FedEx Cup that Rory McIlroy would cement his stunning season with the PGA Tour's biggest prize. He may have missed out on a major, but the Northern Irishman could console himself with the $15m jackpot.
Instead, a tied-sixth at The Northern Trust and a tied-19th at the BMW Championship will see McIlroy start the Tour Championship as fifth seed, five shots behind top seed Thomas. However, McIlroy has a fine record at East Lake, winning in 2016 and placing runner-up in 2014, so while backing him to win the title may be off-putting, a top-five finish at 2.10 looks a safe option.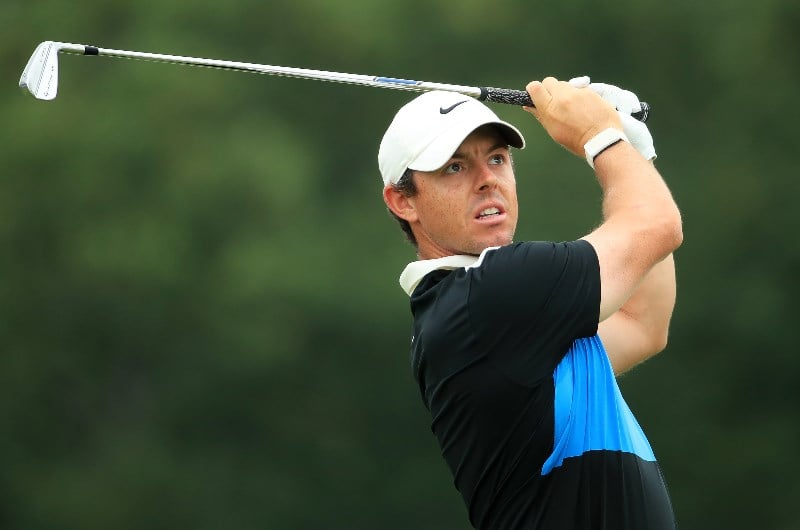 2019 Tour Championship Outsiders


Jon Rahm
I would normally select five leading contenders for a regular
PGA Tour
event but given the handicap scoring system at the Tour Championship, there is quite a drop-off in outright odds beyond the top four. The man leading the best of the rest odds is Jon Rahm – and for good reason.
The Spaniard tees off at East Lake as the FedEx Cup's sixth seed and will start on four-under par alongside the seventh-10th seeds. Rahm earned his seeding after two stunning displays so far in the playoffs: tied-third at The Northern Trust and tied-fifth at the BMW Championship, where he lived up to
our tip for a top-10 finish
.
There is little reason to expect Rahm to slow down this week, although a six-shot lead will be mighty difficult to overturn. If he maintains his FedEx Cup form, then at 3.00 for a top-five finish looks good value.
Patrick Reed (15.00)
Patrick Reed is seeded fourth, above McIlroy and Rahm and will begin the Tour Championship on seven-under par. The American's seeding earned his seeding after a stunning victory at The Northern Trust, and any repeat of that performance will keep him firmly in the mix at East Lake. Reed is well placed to challenge for the FedEx Cup, although he is yet to finish in the top-10 in six previous visits to the Tour Championship.
Xander Schauffele (23.00)
Xander Schauffele enters the Tour Championship as the No 8 seed and begins his outside shot at winning the FedEx Cup on four-under par. A six-shot deficit appears a daunting prospect, but Schauffele has proven his pedigree at East Lake, winning on debut in 2017 and finishing tied-seventh last year. The American has also performed best at the biggest events this year, so while there may be too much traffic in front of him to win the title, a top-10 finish at 2.00 is tempting.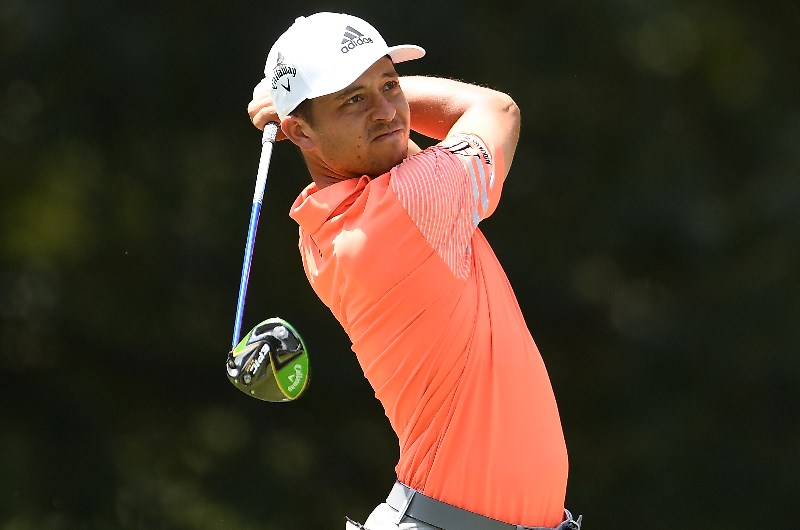 2019 Tour Championship Live Stream
The Tour Championship and many leading golf tournaments can be watched live online through streaming services, which can be accessed on mobile devices and computers.
One of the most popular live streaming services for sport can be found at
bet365
, which broadcasts live action from a range of sports, including football, tennis and horse racing.
Bet365 is available through any smartphone, tablet or computer with a strong data or internet connection. Age and geo-restrictions may apply, so visit bet365 for their FAQS and more information.
2019 Tour Championship Key Stats
Rory McIlroy (2016) and Xander Schauffele (2017) are the only players in the field to win the Tour Championship.
Justin Thomas and Rory McIlroy both have the chance to become the second two-time FedEx Cup champion after Tiger Woods.
The 2019 Tour Championship is the first time the FedEx Cup champion will be decided by the winner of this one tournament rather than a combination of all playoff events, hence the new handicap scoring system.
2019 Tour Championship Betting Tips
Barring a miracle, there are only a handful of players who can win the Tour Championship and FedEx Cup. Brooks Koepka is the player I am backing for the title. The World No. 1 loves nothing more than proving a point and always bring his A-game when it matters most.
Elsewhere, I like Rory McIlroy for a top-five finish given his stunning record at East Lake and Xander Schauffele for a top-10 for the same reasons.
Top-Five Finish:
Rory McIlroy
@2.10
at
bet365
- 4 Units
Top-10 Finish:
Xander Schauffele
@2.00
at
bet365
- 4 Units
Winner:
Brooks Koepka
@6.00
at
bet365
- 1 Unit
Tour Championship Previews & Tips
Post bet analysis
A successful outing at the Tour Championship. Rory McIlroy won the tournament to ensure our top-five tip was safe, while Xander Schauffele (runner-up) was comfortably inside the top-10. A clean sweep was denied by Brooks Koepka's Sunday struggles as he ended tied-third.