ITV Racing's Sunday Series kicks off at Musselburgh this weekend
ITV Racing and the Racecourse Media Group announced a new Sunday Series of televised race dates last month
ITV will show live racing in the twilight slot on Sunday three times over the summer
The first Sunday Series fixture takes place this weekend
Prize Money across all the live races has been upped from £150k to £600k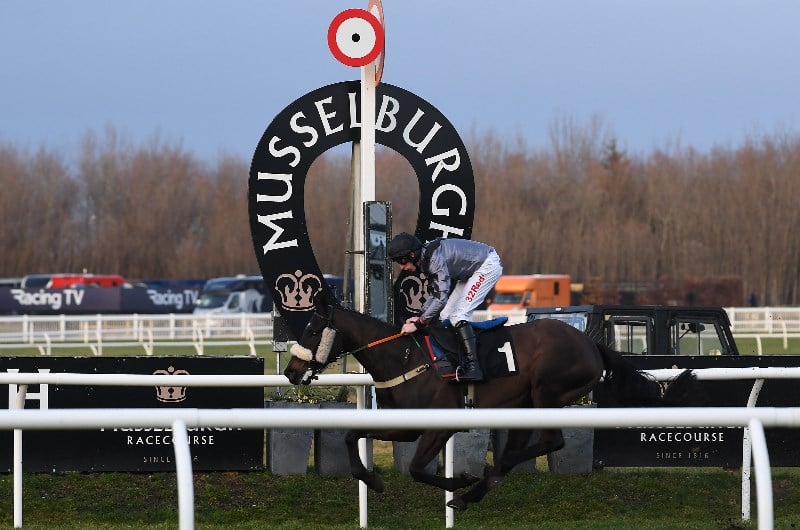 Musselburgh races. (Getty)
Racing fans are in for a pre-
Glorious Goodwood
treat this weekend, as the first Sunday Series fixture hits our screens on Sunday evening.
ITV, in conjunction with Racecourse Media Group and bookmakers Sky Bet, announced the Sunday Series would take place for the first time last month. The Sunday Series was introduced to not only increase horseracing's exposure over the summer months, but also to provide a much-needed injection of prize money.
The first Sunday Series fixture takes place this weekend. Seven races will be shown live on ITV4 from Musselburgh racecourse, along with the Listed Pomfret Stakes from Pontefract.
On the evening of August 8th, the ITV Racing team will broadcast live from Haydock Park, with the final Sunday Series fixture taking place at Sandown Park in Sunday 22nd August.
Prize money across all three fixtures had originally totalled around £150k, but the increase and advertising and screening payment has seen that amount shoot right up to £600 for all three Sunday Series meetings.
"It has long been the view of many in the industry that the sport does not make enough of the opportunity of Sunday racing." said Ed Gretton, Director of Racing at Racecourse Media Group.
"We see this as a pilot scheme focused on providing good quality racing and betting opportunities in front of a terrestrial audience, and hopefully it will be a prelude to an expanded series in 2022. RMG racecourses are delighted to be part of the launch of The Sky Bet Sunday Series and RMG's TV channel, Racing TV, will also be getting behind the series."
Nevin Truesdale, Chief Executive of The Jockey Club also said, "We think there's a huge amount of merit in The Sky Bet Sunday Series and we are excited to see what it can achieve. For some time, it's felt like that there's more we can do with Sunday racing and with the support of ITV, Racing TV and Sky Bet hopefully the series will be appealing to racing fans."
"We're delighted that Jockey Club Racecourses can be part of it through fixtures at Haydock Park and Sandown Park this summer."
We'll publish our tips for every race during the Sunday Series on the
ITV Racing Tips
page on our website. Enjoy the racing!
Upcoming Events
05 October 2022
06 October 2022