Florida Panthers at Vegas Golden Knights NHL Stanley Cup Finals Live Stream: How To Watch Game 2
Game 2 of the NHL Stanley Cup Finals takes place on Monday, June 5
Watch the Vegas Golden Knights host the Florida Panthers live online
You can stream all the action live online on mobile or desktop; completely free!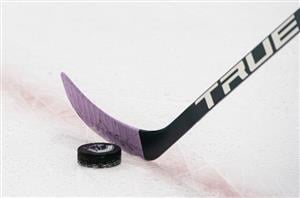 (Getty Images)
The NHL Stanley Cup Finals continue on Monday, June 5 when the Vegas Golden Knights look to maintain their perfect all-time record at home to the Florida Panthers in Game 2 of the series.
Vegas came into this series having never lost a home game to the Panthers in franchise history, and that perfect record remains intact after they ran out 5-2 winners on Saturday night.
They will now look to double their series lead before heading out to Florida for Games 3 & 4, but can the Golden Knights take control of the series, or will the Panthers finally win at the T-Mobile Arena and give themselves an edge heading into the two-game stand at home?
Florida Panthers
Florida have been the biggest surprise of the 2023 NHL playoffs, going from finishing just fourth in the Atlantic Division, with a 42-32-8 record, to being four wins away from being crowned world champions.
In the first round the Panthers were paired with a Boston team who finished the regular season with the league's best record by some distance. An early exit appeared to be on the cards when they trailed 3-1 after four games, but they staged a memorable fightback and took a winner-takes-all Game 7 showdown to advance.
They made much more straightforward work of the conference semi-finals though, opening up a three-game lead against Toronto before clinching on the road in Game 5, winning 3-2 in overtime.
That set up an Eastern Conference Finals clash with Carolina, and as impressive as that win over Boston was, Florida's performance against the Hurricanes was even more impressive. They won the first two games on the road, and then wrapped up a sensational sweep with back-to-back home wins.
Florida face some early adversity in the Stanley Cup Finals though. The Panthers have never won in Vegas, and that remains the case after Game 1 ended in a 5-2 defeat for the Panthers.
Vegas Golden Knights
Vegas cruised into the playoffs as they finished top of the Pacific Division thanks to a 52-22-9 regular season record.
The Golden Knights stumbled in their playoff opener, dropping Game 1 at home to Edmonton, but their response to that surprise 5-1 defeat was an emphatic one, as they reeled off four consecutive wins to march on.
They fell behind early in the conference semi-finals too as they dropped two of their first three games against Edmonton, but again they responded to early adversity, this time winning three straight games to clinch the series and book a place in the Western Conference Finals.
There was no early adversity in the conference finals though, as they raced out to an early 3-0 series lead. Dallas threatened a comeback as they took Games 4 and 5, but Vegas rallied on the road, with a 6-0 victory in Texas sealing a 4-2 series win and securing a place in the Stanley Cup Finals.
Vegas have drawn first blood in this series too, maintaining their 100% all-time home record against Florida with a 5-2 victory on Saturday night.
Upcoming Events
22 September 2023
23 September 2023
24 September 2023