Vegas Golden Knights at Florida Panthers NHL Stanley Cup Finals Game 4 Live Stream
Game 4 of the NHL Stanley Cup Finals takes place on Saturday, June 10
Watch the Vegas Golden Knights visit the Florida Panthers live online
You can stream all the action live online on mobile or desktop; completely free!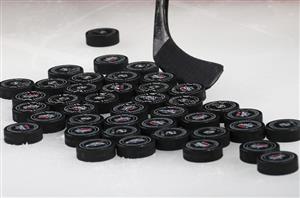 (Getty Images)
The 2023 Stanley Cup Finals continue on Saturday night as they Florida Panthers host the Vegas Golden Knights at the FLA Live Arena in Game 4.
Vegas raced out to a 2-0 series lead with back-to-back wins on the home ice, but Florida are not about to go down quietly and got themselves back into the series by winning their first home game of this best-of-seven showdown.
But can the Panthers now knot up the series before heading back to Vegas for Game 5, or will the Golden Knights bounce back from their Game 3 defeat and give themselves the chance to clinch at home?
Vegas Golden Knights
Vegas hold a 2-1 series lead heading into their second road game of the 2023 Stanley Cup Finals.
The Golden Knights rolled over Florida in the first two meetings, following up a 5-2 victory with a 7-2 success to take a 2-0 lead to Florida.
Jonathan Marchessault had provided three of those goals, while at the other end Adin Hill had stacked up 62 saves.
Marchessault got on the scorers sheet again in Game 3, taking his Stanley Cup Finals goal tally to four, but that was not enough as Vegas lost 3-2 in overtime.
Hill, meanwhile, had a quieter night than the first two games, facing 23 shots, but three of them went past him and that was enough to condemn the Golden Knights to defeat.
Florida Panthers
Florida have an opportunity to pull level in the Stanley Cup Final series after an important Game 3 win.
The Panthers returned home trailing 2-0 after seeing their winless ways in Vegas continue.
They have never won a competitive matchup in 'Sin City' and that continued as they struggled to find a way past Adin Hill in the first two games.
A return home was just what the doctor ordered for Florida though, as they won 3-2 in overtime in Game 3 to get right back into the series.
Carter Verhaeghe got the all-important goal, while Sergei Babrovsky bounced back from his rough Game 2 showing by saving 25 of Vegas's 27 shot attempts.
Upcoming Events
29 September 2023
30 September 2023
01 October 2023