Amazon Formula One streaming - Talks are held over online broadcasts
Could Amazon added F1 streaming to its schedule?
The online giant has held discussions over streaming Formula One
F1 bosses are looking to increase the reach of the sport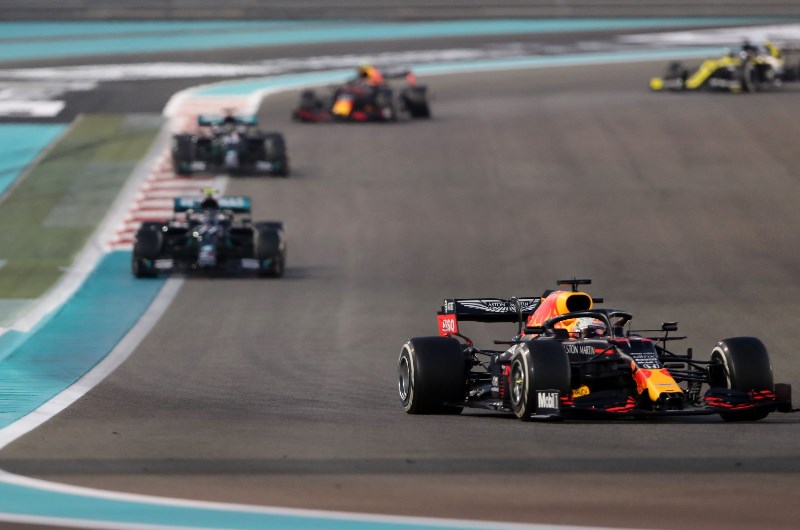 Will Amazon secure the rights to F1 broadcasts? (Getty Images)
Formula One bosses and online giant Amazon are in talks over broadcasting Grand Prix races online.
The Financial Times reported that talks are active between Chase Carey, the current Formula One chief executive, and bosses of Amazon.
Any move to online streaming of Formula One Grands Prix could shake up the sport if it does move online.
Amazon's Prime channel has already broadcast English Premier League football, ATP and WTA tennis events, NFL, MLB, PGA Tour golf and much more since launching it sports streaming service.
Now, live Formula One could be on the horizon on Amazon with "active" and "substantive discussions" held with "Amazon and all the global digital platforms" according to Carey. He added: "They're [an] incredibly important potential partner and an opportunity for us to expand and grow our business."
Carey is leaving his position as chief executive of Liberty Group, which owns and runs Formula One, but that will not stop the discussions.
Formula One bosses are looking at ways to expand the reach of the sport into new audiences, as well as embarking on a bigger-than-ever-before calendar in 2021. And Amazon is seen as one of the possibilities.
Currently, Sky Sports enjoys full F1 rights in the UK worth $250 million. That deal runs through to 2024. Separate deals are in place with broadcasters in a number of other countries including Canada, France, Germany, the Netherlands, Italy, Spain, Sweden, Norway and Denmark.
EPSN, meanwhile, holds the rights to broadcast Formula One in the United States.
But it is the chance to move broadcast from traditional television to online that could pave the way for Amazon or even Netflix to become one of F1's key media partners - and open up new revenue streams.