Aidan O'Brien Interview - "Everybody has kept quiet for too long, it has to stop"
Aidan O'Brien conducted an interview with The Guardian this week
Ireland's Champion Trainer spoke passionately about jockey tactics in Irish racing
He claimed it was becoming dangerous and riders were still using "stone-age" tactics to hinder other riders from winning
Read O'Brien's full interview here
Aidan OBrien pictured at the Curragh in 2018. (Getty)
We bring you full quotes from Aidan O'Brien's recent interview with The Guardian, where Ireland's Champion Trainer discusses dangerous riding tactics.
O'Brien was discussing riding tactics used by jockeys in Irish flat racing. There have been a number of incidents where horses have fallen as a result of interference in the past couple of years, and it seems that Ireland's Champion Trainer has had enough.
"What we all want is the best horse to win all the time." O'Brien began, in what turned out to be an emotionally charge and compelling interview.
"There was an old thing of jockeys closing the door on other jockeys and not letting out other jockeys and taking their ground. I think that's all stone-age stuff and it's dangerous.
"This thing of horses drifting off their lines and drifting into the rail and the stewards saying it's race-riding, that is all absolutely nonsense. I think no horse should ever stop another horse from winning. It's not safe, the things that are allowed to happen."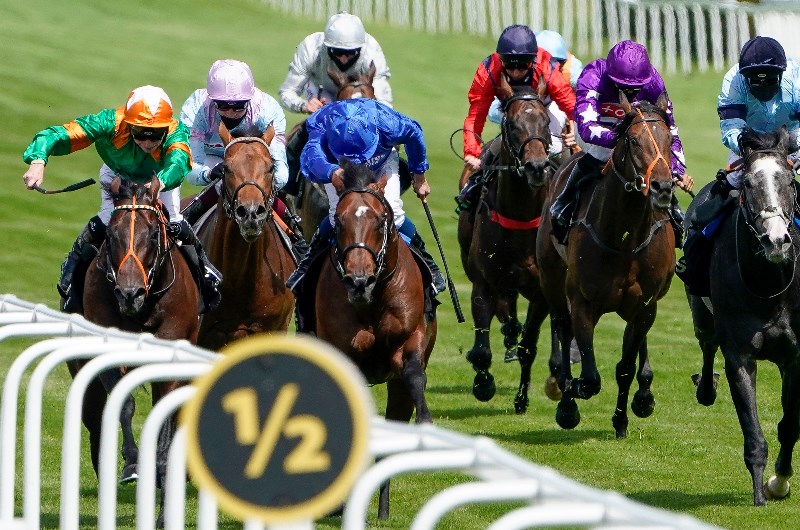 "Over the last few years, the senior jockeys are allowed to do these things. I've seen riders getting injured in falls and [the jockeys responsible] get suspended for careless riding; that's not careless riding, that's dangerous riding and those suspensions, they should be weeks, not days. And that's the only way it'll be stamped out."
"It has to stop, in my opinion. Everybody has kept quiet for too long. Jockeys have to start having respect for each other. The suspensions need to be big. It's not the horse's fault, or the trainer's or the owner's. People's lives have to be respected."
"The stewards have to step up to the plate. It's doing racing an injustice because it's stopping people from getting involved. We need punters to have confidence, to be able to have a bet and be confident that the best horse won. And the most important thing is, we've seen jockeys get bad falls and we've seen jockeys get badly injured and it's because it's not being policed properly."
"We don't ever say anything in England because we're always only visitors and we feel very grateful to be welcomed in England. It wouldn't be our place to comment on England."
"But in Ireland, we have been on to them (senior officials) for the last five or six years. And it's a little bit sad because nothing's being done about it. The stipes are saying: "This is race-riding." That's race-riding in the stone ages, not in today's world."
"Jockeys have to do everything reasonable to keep their lines and they don't. You see jockeys having to snatch up and it's only a matter of time before there's somebody seriously injured."
Aidan O'Brien bids for his third Classic victory of the season this weekend, accounting for four of the eight runners in Saturday's
Irish Oaks
. Let's hope riding tactics don't mar what should be a wonderful afternoon of racing.
Aidan O'Brien FAQs
Who is Aidan O'Brien?
Aidan O'Brien is a horse racing trainer. Son of the great Vincent O'Brien, Aidan has become a legend in his own right over recent season, saddling big race winners all over the world.
What record did Aidan O'Brien break?
Aidan O'Brien set a new world record by training 26 Group or Grade 1 winners in one calendar year when Saxon Warrior won the Racing Post Trophy at Doncaster in 2017.

How many times has O'Brien won the Derby?
Aidan O'Brien has trained the winner of the Epsom Derby eight times. His most recent Derby winner was in 2020, as 25/1 outsider Serpentine claimed a surprise win.