Man United transfer target Harry Kane tipped to stay at Tottenham
Real Madrid and Man United linked with Kane in recent weeks
Striker recently suggested his future at Tottenham may depend on how much progress they make
Ian Wright believes Kane may stay in north London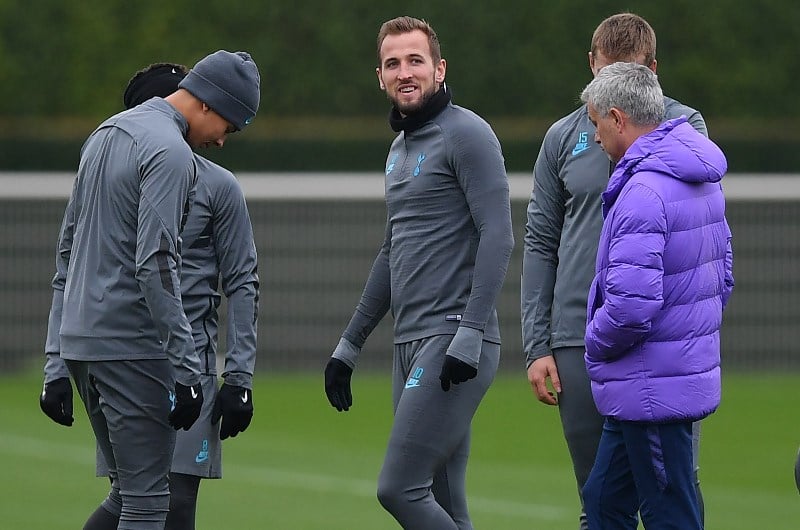 Harry Kane (C) (Photo by DANIEL LEAL-OLIVAS/AFP via Getty Images)
Former England striker Ian Wright does not believe Harry Kane to Man Utd will happen this summer and has tipped the 26-year-old to stay at Tottenham Hotspur next season.
Kane, who is under contract to Tottenham until 2024, has been linked with United as well as Real Madrid in recent weeks.
The Three Lions captain fuelled speculation about his long-term future at Spurs at the weekend by refusing to rule out a transfer away from the Tottenham Hotspur Stadium.
Kane is yet to win any silverware at Tottenham, whose last trophy was the 2008 League Cup.
Speaking to
Jamie Redknapp in an Instagram live interview
, Kane had said: "It all depends on what happens as a team and how we progress as a team. So it's not a definite I'm going to stay there forever - but it's not a no either."
But while Kane has suggested his future is up in the air unless Tottenham start to win trophies, Wright believes the 26-year-old will still be playing under Spurs boss Jose Mourinho when the 2020/21 Premier League season starts.
Speaking to the BBC, the Arsenal legend said: "Now they have a manager who is a notorious winner of trophies. Kane did say 'next year will be the first chance the gaffer will have to bed his values into the team'.
"That says to me he is somebody who is already thinking of next year, so he's not going anywhere.
"I'd give this manager a chance with his pre-season, do next season and see where it goes. Because from when he made his debut up to now, I think he has given them everything he can."
Spurs have been knocked out of all of this season's cup competitions and sat eighth in the Premier League when football was recently suspended.