Novak Djokovic on spending time with his family during the break from tennis
Djokovic currently at home with ATP season suspended
Date yet to be set for resumption of ATP tennis
US Open and French Open still scheduled to take place later this year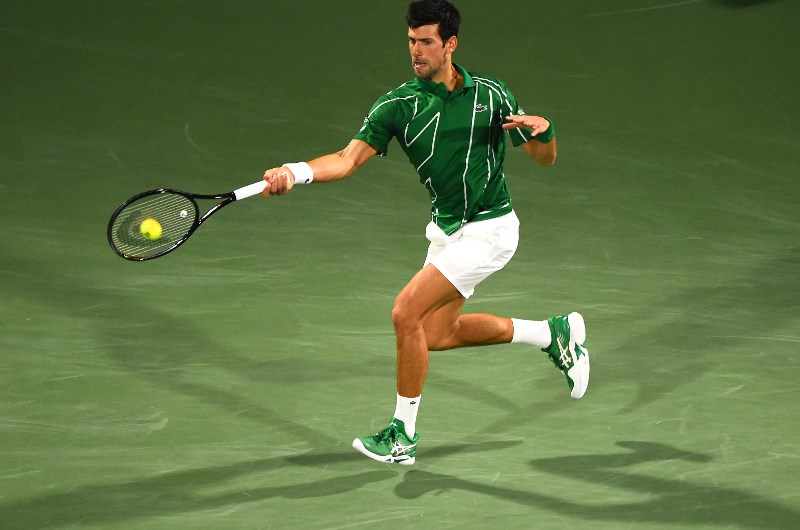 Novak Djokovic (Photo by Tom Dulat/Getty Images)
World No. 1 Novak Djokovic says that, while he hadn't planned for a break from tennis, he is enjoying spending his time away from the court with his family.
With the ATP season currently suspended, Djokovic has time on his hands, which is rare for a professional tennis player.
The Serb says that spending time with his wife and two children has been a bonus after so many years on the ATP tour and too few days at home with his family.
"We are spending a quality time with our kids, I can't recall ever being in a situation like this since I became a father -- so many consecutive weeks at home with Jelena and the kids," Djokovic was quoted as saying by Sport Klub.
"Because of the nature of my job, I'm always on the road so now we are trying to look at it on the bright and positive side as much as possible and to do some things for which we usually don't have time."
The enforced break came with the 32-year-old once again in fine form. He hasn't yet been beaten in 2020, having led his country to winning the inaugural ATP Cup, then winning the Australian Open for a record eighth time and following that up with the Dubai Open.
When the season resumes, with two Grand Slams still to be played this year, Djokovic will be aiming to get closer to his great rivals Roger Federer and Rafael Nadal.
He has 17 Grand Slam titles to his name so far, with Nadal on 19 and Federer ahead on 20.
With Wimbledon 2020 cancelled, the next major is due to be the 2020 US Open which is currently scheduled to start on Monday, August 24.
The 2020 French Open was recently rescheduled and at time of writing is due to start in late September. The tournament was originally supposed to start in late May but was moved to the autumn schedule by organisers.