Boris Johnson Odds - Prime Minister's odds to resign shortened by bookmakers
Boris Johnson's odds to resign shortened by bookmakers
Market moves come following speculation about Mr Johnson's future as Prime Minister
Rishi Sunak 10/1 to become PM in 2021!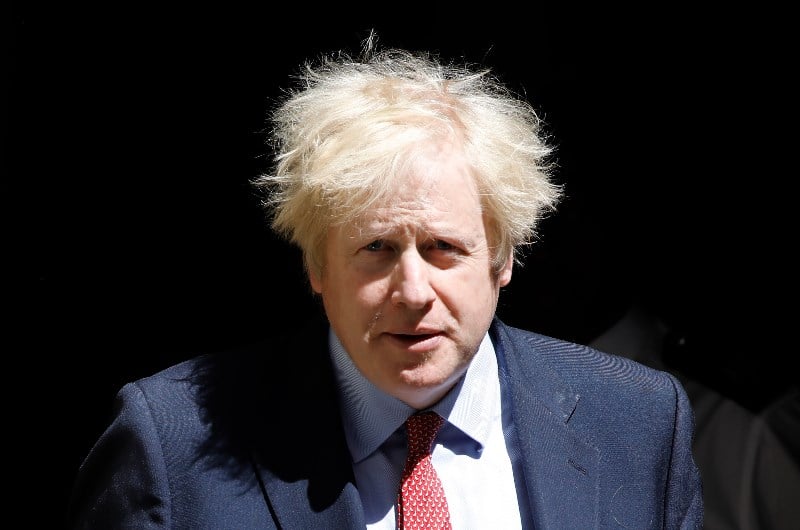 Boris Johnson (Photo by TOLGA AKMEN/AFP via Getty Images)
How long will Boris Johnson survive as PM?
Prime Minister Boris Johnson is just 2/1 with bookmakers
Ladbrokes
to be replaced as PM before the end of 2021.
There has been ongoing rumour and speculation about Mr Johnson's future for several months amid his handling of the coronavirus pandemic, and bookmakers have reported activity from punters placing bets on the PM's departure date.
Ladbrokes make Rishi Sunak a 10/1 chance to replace Johnson as the Prime Minister at any point in 2021, with spokesperson Jessica O'Reilly telling FreeTips.com: "Johnson may have got a Brexit deal sorted at the eleventh hour, but he's still a short price to see his own exit from No.10 in 2021."
Back in September, broadcaster Piers Morgan said he believed the prime minister will eventually resign.
Speaking on Good Morning Britain, Morgan noted that many publications who had been supportive of Johnson as prime minister had recently turned.
"The Spectator buried him, The Telegraph buried him, The Times did an extraordinary piece saying he wants to be back with his ex-wife, he is suffering from financial difficulties, he isn't earning enough money for his various families," he said.
"He is lonely, he is ill. It would not surprise me if Boris quit, there is no win for him here, everything is a loss and it's piling up.
"He looks to me like a beaten guy, and this country needs more right now. This country needs rallying, it needs clear consistent and firm leadership, and it needs someone who doesn't look like he's a beaten man."
When will Boris Johnson be replaced as Prime Minister?
Morgan is not the only commentator speculating that the prime minister may be considering his future as he continues to deal with Brexit trade talks in addition to the pandemic.
Boris Johnson Exit Date Odds
Odds correct as of December 29th, 2020.
Who will replace Boris Johnson?
As a result of speculation about Mr Johnson's future, betting on the Next Conservative Leader is well underway, with Rishi Sunak the clear favourite to be the next party leader.
Ladbrokes recently reported that punters had "flocked" the Chancellor of the Exchequer as the next Tory leader.
At time of writing, Mr Sunak is just 5/2 and clear favourite ahead of the likes of Michael Gove, Dominic Raab, and Jeremy Hunt.
Next Conservative Leader Betting Odds
| Name | Odds |
| --- | --- |
| Rishi Sunak | 5/2 |
| Michael Gove | 7/1 |
| Dominic Raab | 12/1 |
| Jeremy Hunt | 12/1 |
| Priti Patel | 14/1 |
| Sajid Javid | 16/1 |
Source: William Hill. Odds correct as of December 29th, 2020.
Boris Johnson FAQs
Who is Boris Johnson?
Alexander Boris de Pfeffel Johnson is a British politician and former journalist who has served as Prime Minister of the United Kingdom and Leader of the Conservative Party since 2019. He was Mayor of London from 2008 to 2016.
Who is favourite to be the next UK Prime Minister?
Labour leader Sir Keir Starmer is the bookmakers' favourite to be the next Prime Minister at time of writing. He is followed in the betting by the Chancellor, Riski Sunak.
Who will replace Boris Johnson?
The Chancellor, Rishi Sunak, is currently favourite to replace Mr Johnson as leader of the Conservative Party.

Labour leader Sir Keir Starmer is the current favourite to replace Boris Johnson as Prime Minister.
When is the next General Election?
The next general election in the United Kingdom is scheduled to be held on Thursday, May 2nd 2024, in line with the Fixed-term Parliaments Act.
How many terms can a UK prime minister serve?
There are no directly set terms, but the Prime Minister must maintain the support of the House of Commons which, by statute has a maximum term of 4 years. Premiers must maintain the support of their respective provincial or territorial legislative assemblies which have a maximum term of 5 years.
Which UK Prime Minister served the shortest term?
Consequently, the Prime Minister with the total shortest period in office was George Canning, whose sole term lasted 119 days from April 12th, 1827 until his death on August 8th, 1827.
What is the real name of Boris Johnson?
Alexander Boris de Pfeffel Johnson
What does Pfeffel mean?
The Pfeffel family (ennobled as von Pfeffel) is a German and Bavarian family originally from Neuburg an der Donau in Bavaria. Some family members were ennobled in Bavaria in the 19th century.
Was Boris Johnson born in the US?
Johnson was born on June 19th, 1964 in the Upper East Side of Manhattan, New York City.

His parents, Stanley Johnson and Charlotte Fawcett had married in 1963 before moving to the US. In September 1964, they returned to England.