Mullet Calculator – How long does it take to grow one?
As hairdressers closed during the Covid-19 pandemic, this was the question that every man was asking himself: "how long before I grow a mullet"? So we teamed up with experienced barbers to find the answer.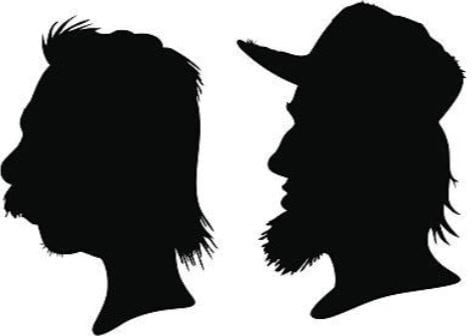 How long will it take to grow a mullet?
The global coronavirus pandemic has resulted in millions of people across the United Kingdom and around the world self-isolating, which in turn resulted in the temporary closure of shops, pubs, restaurants and other businesses, including hairdressers!
Schools closed, which led to homeschooling and stressed out parents (fear not Mum - we've got you covered with our
wine calculator
too), while there have been big increases in searches for terms such as 'how to cut your own hair' and 'how to cut your child's hair'.
However, the burning question everyone was asking during the pandemic: How long will it be before I get a Mullet?
This isn't the 1990s. Billy Ray Cyrus is no longer crying about an Achy Breaky Heart, Pat Sharp is (sadly) no longer hosting Fun House, and Chris Waddle is no longer tearing it up on the wing. That trio may have contributed to the mullet enjoying huge success 30 or so years ago, but nothing stays out of fashion forever!
Here at FreeTips.com, we've already created calculators to help you with your shopping essentials as the nation got to grips with spending more time at home.
Now, our team have produced a 'Mullet Calculator' to help you work out how long it'll take you to grow the haircut you need in order to be able to look like a 1980s George Clooney!
Mullet Calculator
Our Mullet calculator is easy to use and is simply a case of using sliders to determine how long your hair will take to grow.
Use the first slider to tell us how long your hair currently is, and we'll tell you how far away you are from being able to style your hair into a kick-ass mullet.
Then, use the second slider to tell us how fast your hair grows (if you're unsure, opt for ½ inch a month, which is the average).
The third slider relates to self-isolating and will tell you how long your mullet will be you're your quarantine period is over and life starts to return to normal.
The very best of luck with your Mullet growing in the coming weeks!
Our other Quarantine Calculators:

Mullet Hairstyle FAQs
How do you cut a mullet at home?
1. Firstly grow your hair out. You need some length before you can get your hair cut into a mullet.

2. Section your hair. Divide the top of your hair into three parts.

3. Cut your bangs. Start with the top middle section first and comb your hair over your forehead.

4. Trim the sides.

5. Cut the top.

6. Blend the sides.
Are mullets back in style?
Nothing stays out of fashion forever and the Mullet is back. There have been big increases in Google searches for terms such as 'how long will it be before I get a mullet' which has led to the FreeTips.com team creating a 'Mullet Calculator' to help you work out how long it will take you to grow a mullet haircut.
How did the mullet become popular?
When long hair became popular for men in the early 1970s, the mullet was simply another stylized variant.

According to Oxford University, use of the term mullet to describe the hairstyle was "apparently coined" by American hip-hop group the Beastie Boys, who used "mullet" and "mullet head" as epithets in their 1994 song "Mullet Head".
Who has the best mullet?
Nobody rocked it better than Billy Ray Cyrus and no celebrity mullet list is complete without the 'Achy Breaky Heart' singer!