Wine Calculator - How Much Wine Do You Need?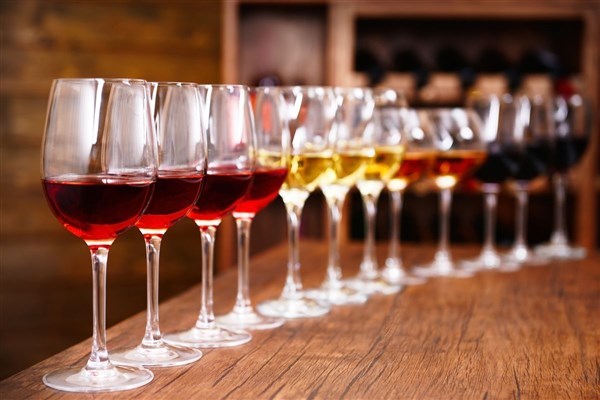 With the coronavirus pandemic resulting in millions of people in the United Kingdom and even greater numbers elsewhere in lockdown and self-isolating, many parents are now trying to teach their kids at home – with varying degrees of success.

You've likely seen the homeschooling memes about 'drinking on the job' after just a day trying to be a teacher from the comfort of your own home, but for those who enjoy a tipple after a long day, just how much wine are you consuming each week?
"We've all seen the memes doing the rounds in recent days, but it wouldn't be a big surprise to see parents enjoying an extra glass or two of wine in the coming weeks, especially while pubs and restaurants are closed," said designer Harry James.

The government has urged shoppers not to panic buy, and although wine is unlikely to become unavailable at any point in the near future as a result of the current crisis we are facing, it seems some individuals remain hell-bent on clearing the shelves in their local supermarket.
So if you've got a couple of bottles left and you're wondering if there's a risk you'll be pining for Pinot while the country stays inside, then fear not as we've put together a simple tool which will help you figure out how long your current will last for, and just how much wine you'll need to buy next time you stock up.
Our wine calculator is easy to use and is simply a case of using sliders to determine how long your supply will last for.
For example, by using the first slider to select how many adults are you in your house, and how many glasses of wine a day each adult consumes, we'll give you an accurate picture of how many bottles you are going through.
Another slider tells you (based on those answers) how many bottles you'll likely go through depending on how long you are self-isolating for.
On this website, we often stress the need to be BeGambleAware. However, we hope you are also being drinkaware – visit www.drinkaware.co.uk for further information!
We hope this and our other quarantine calculators will help you and others to avoid making unnecessary purchases. Share with your friends and family to help keep the UK's supermarkets running smoothly!
Other Quarantine Calculators: