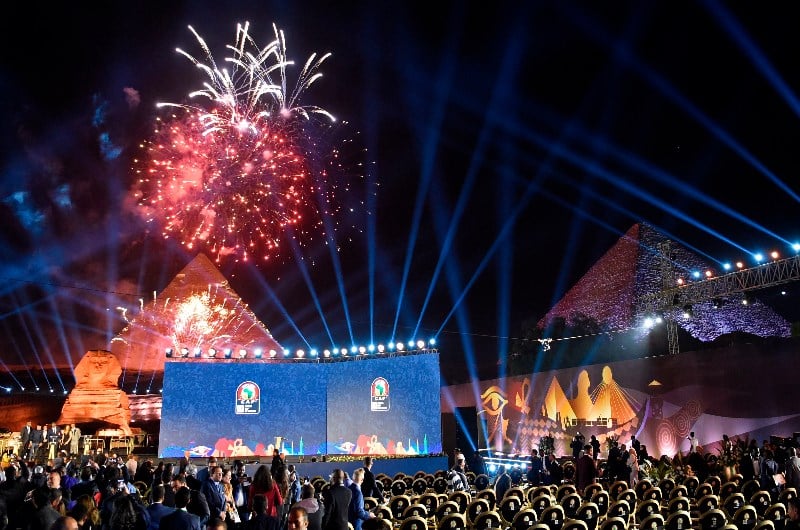 2019 CAF Africa Cup of Nations News, Info, Teams & Fixtures
The 2019 CAF Africa Cup of Nations will be the 32nd edition of the tournament which will be held in Egypt. The 2019 AFCON starts on 21 June with the Final scheduled to be held at Cairo International Stadium on 19 July.
The 2019 Africa Cup of Nations will be the 32nd edition of the main international men's football competition in Africa organised by the Confederation of African Football (CAF). There were 50 nations that entered the qualification phase with Egypt automatically qualifying as hosts.
The Africa Cup of Nations (AFCON) was first held in 1957 with three nations participating in the first tournament. In 2017 the format was changed with the tournament moving from January to June and expanding from 16 to 24 teams.
Egypt began a dominance in the competition after claiming three successive titles from 2006 to 2010. They beat Ivory Coast, Cameroon and Ghana in that order to take their title haul to seven.

The Africa Cup of Nations switched to odd number years in 2013 when South Africa hosted the tournament. Nigeria claimed their third title and first since 1994 thanks to a 1-0 victory over Burkina Faso in the final.

Ivory Coast made up for years of heartache in Gabon in 2015 as they ended a 23 year wait for the title with a victory over Ghana in the final. Cameroon are the defending champions after defeating Egypt 2-1 in the 2017 final in Gabon.
The 24 teams competing in the tournament are Egypt, Cameroon, Ghana, Ivory Coast, Tunisia, Senegal, Morocco, Nigeria, Algeria, Guinea, Mali, DR Congo, Uganda, South Africa, Guinea-Bissau, Zimbabwe, Angola, Burundi, Mauritania, Namibia, Benin, Kenya, Madagascar and Tanzania.
The favourites in the outright betting odds include Egypt, Cameroon, Senegal, Nigeria and Morocco.
Egypt are the most successful nation in the CAF Africa Cup of Nations winning the tournament seven times (1957, 1959, 1986, 1998, 2006, 2008, 2010). Cameroon are next best with five (1984, 1988, 2000, 2002, 2017).

Ghana have won four titles (1963, 1965, 1978, 1982) and Nigeria have won the tournament three times (1980, 1994, 2013).
The top 10 goalscorers at the Africa Cup of Nations include Samuel Eto'o, Laurent Pokou, Rashidi Yekini, Hassan El Shazly, Hossam Hassan, Didier Drogba, Patrick Mboma, Kalusha Bwalya, Joel Tiehi, Ndaye Mulamba, Mengistu Worku and Francileudo Santos.
There are numerous ways to watch the 2019 Africa Cup of Nations by live streaming and plenty of bookmakers will be offering free bets.